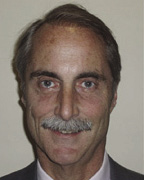 Waltham, MA R.W. Holmes Realty completed the leasing of 50,000 s/f at Waltham Research Park to Braidy Industries. The 220,000 s/f, three building complex is exclusively listed by Arthur Amadei, senior vice president of R.W. Holmes. Renovated in 2017, the buildings are ideal for office, R&D or lab space. Amadei represented the park's owner, Hillside Associates, in the completion of the deal for the Kentucky-based aluminum manufacturer. T3 Advisors represented the tenant in the transaction.
Braidy Industries acquired Veloxint Corp. and the 50,000 s/f Research Park location will be the home of Veloxint Research and prototyping facilities.
The MIT developed Veloxint provides progressive, high performing products and parts enabled though their novel nanocrystalline metal alloys and was recently awarded the 2018 S&P Platts Global Metals Breakthrough Solution of the Year award. Veloxint was previously headquartered in Framingham, growing from 5,000 s/f to 50,000 s/f.