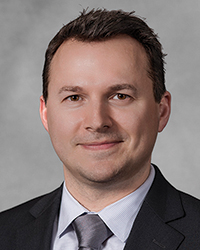 Swansea, MA According to BayCoast Mortgage Company, LLC, formerly known as NFC Mortgage, Marco Hodges has been promoted to the position of assistant vice president – senior loan officer.
Hodges joined BayCoast Mortgage in 2013 with nine years of experience as a senior account executive.
Hodges lives in Newburyport, with his wife Jacqueline and their son. He is a New England sports fan and is involved with local community activities.
Daniel Briand, president and CEO of BayCoast Mortgage Company, said, "It gives me great pleasure to announce Marco's promotion; his professionalism, knowledge and outstanding client service skills make him an invaluable member of our team."
BayCoast Mortgage Company, LLC is a wholly owned subsidiary of BayCoast Bank, a savings bank chartered in 1851. Servicing MA, RI, CT, NH, PA, NJ, MD, VA SC, NC and FL, BayCoast Mortgage is a full-service lender offering instant pre-approvals, timely closings, in-house underwriting, and the best rates available on the market. Whether someone is looking to purchase a new home or refinance an existing home loan, BayCoast Mortgage offers a wide variety of products including FHA, VA, Conforming Loans and Jumbo Loans. In addition,BayCoast Mortgage›s unique portfolio loan products are suited to borrowers who may have a situation that does not meet conventional underwriting guidelines.