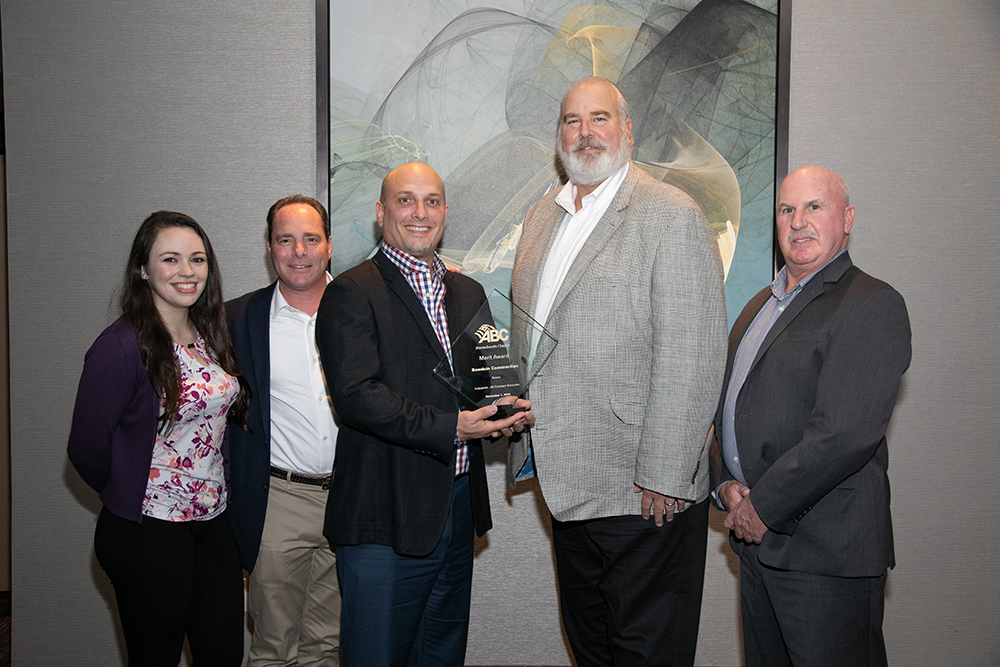 Canton, MA The Associated Builders and Contractors of Massachusetts (ABC-MA) has selected Bowdoin Construction as a Merit Award winner for the Reiser project. Work entailed a 46,000 s/f warehouse addition with an active rack system, and a new commercial showroom for food preparation. All work was completed while keeping the existing facility fully operational. Bowdoin was presented with the award at the Excellence in Construction Awards dinner held at the Westin in Waltham on November 1st.
Designed by Roth & Seelen, this industrial facility also accommodates additional space for Reiser's customer service area, a commercial kitchen, and a fitness center. The new building construction consisted of structural steel, light gauge framing, masonry, metal panels, and an aluminum and glass curtain wall system. The project also included all interior finishes and new MEP/FP systems.
Prior to this phase of work, Bowdoin completed the fit-out of 22,000 s/f of offices and staff lounge space within Reiser's existing facilities.