Norwell, MA Callahan/Hoffman has completed construction on a 27,000 s/f corporate headquarters for SIGNET Electronic Systems. SIGNET is one of New England's premier integrators of mission-critical technologies providing complete integration solutions including design, build, installation, training, technical support and service.
SIGNET partnered with ArchDesign, Inc., and Callahan/Hoffman Company, Inc. to engineer and build out the $2 million renovation.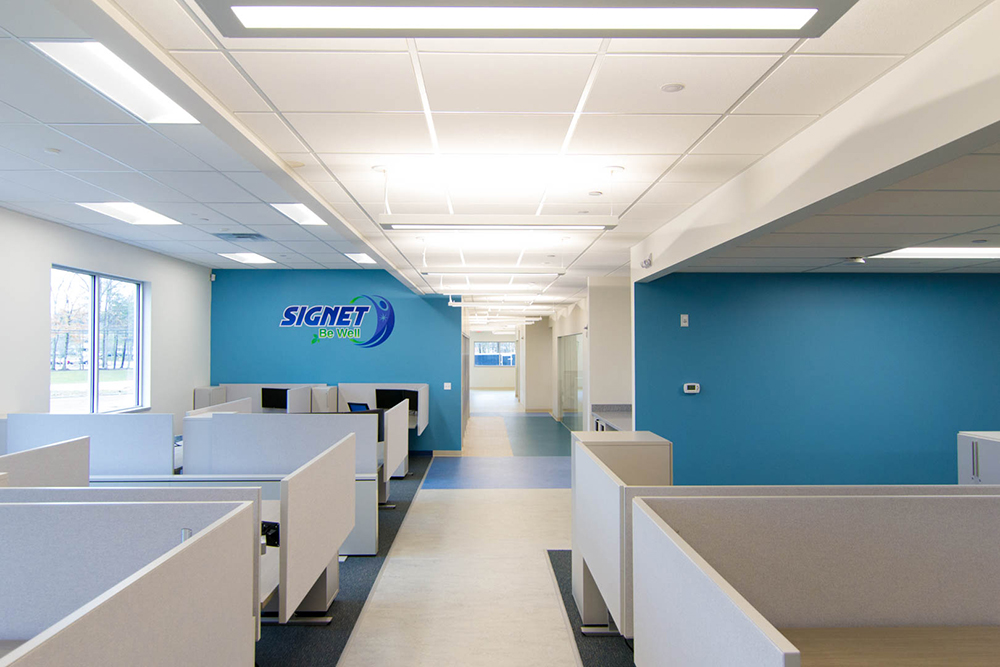 "The project was handled on a design/build basis, which is very cost and time effective," said Garth Hoffman, president of Callahan/Hoffman. "We incorporated value engineering early in the design process to maximize the value of SIGNET's budget, creating a cost effective, yet new and modern, space in both the exterior finishes and mechanical systems."
SIGNET, ArchDesign, and Callahan/Hoffman approached the project as a team, all working toward the same goal, resolving any issues on-site, and making detailed decisions quickly and efficiently to keep the fast track project moving.
The design reflects the openness of SIGNET's collaborative workflows, industry and culture, leveraging the use of windows and glass to "borrow" natural light. If you are standing in the center of the building, you can see clear through two departments to the outside.
SIGNET's new corporate headquarters is located at 90 Longwater Dr.