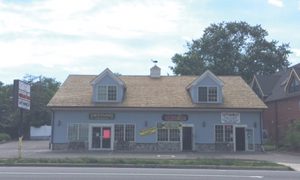 2439 Black Rock Turnpike - Fairfield, CT
Fairfield, CT David Cervero, associate vice president and Ralph Michel, senior vice president of HK Group completed the sale of the property at 2439 Black Rock Tpke. for $1.25 million.  The property consists of a 4,106 s/f  building on .31 acres and presently houses Swanson's Fish Market, Chili Bomb Burgers & Macs and Whoopie, a Thai restaurant.
The seller was Gary's Realty Co., LLC and the buyer was 2439 BRT, LLC.
Cervero and Michel represented the seller. Richard Rhatijan, senior vice president of Atherton Associates, represented the buyer.
Attorney Stephan Wright, Esq. in Monroe, represented the seller and Samuel Rost, Esq., represented the buyer.