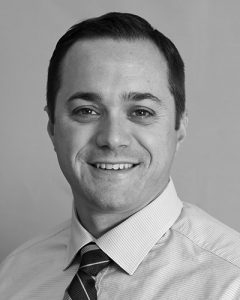 Siena Construction" width="240" height="300" /> Anthony Di Carlo,
Siena Construction
Cambridge, MA
Siena Construction
has promoted Anthony Di Carlo to be the firm's director of commercial construction. He is a construction industry veteran with nearly two decades of professional experience. In his new executive role, Di Carlo delivers valuable input toward the organization and implementation on all phases of Siena's commercial construction projects, including cost estimate and schedule projections, coordination, monitoring field progress, quality control, and project completion. During Di Carlo's four year tenure at Siena as a senior project manager, he has overseen millions of dollars of construction work in some of the Boston area's most recognizable buildings. His career highlights reveal an enviable list of repeat clients in diverse commercial fields:
Life Sciences – Vedanta Biosciences, GlaxoSmithKline, Lysosomal Therapeutics
Financial Planning – First Republic Bank, TD Bank, Wells Fargo
Legal Support – Lynch Associates, Sassoon & Cymrot
Higher Education – Merrimack College, Suffolk University
Entertainment – Legendary Entertainment
Siena's president Terrence Hayes believes Di Carlo's professional achievements and priorities complement Siena's goals. "Anthony has a proven history of excellence in construction management and project development," Hayes said. "He's a respected professional who is able to complete complex projects on time and within budget. He always acts with the client's interests in mind, which is why so many clients return to him for repeat work. His outgoing personality and customer-first attitude will continue to help develop Siena's professional partnerships with the organizational skills and attention to detail that he is known for. We're fortunate to have Anthony onboard." Di Carlo attended Wentworth Institute of Technology, and has a variety of industry-related certificates and affiliations, including a Massachusetts state supervisor's license, Biohazard and OSHA safety training, and IFMA membership.