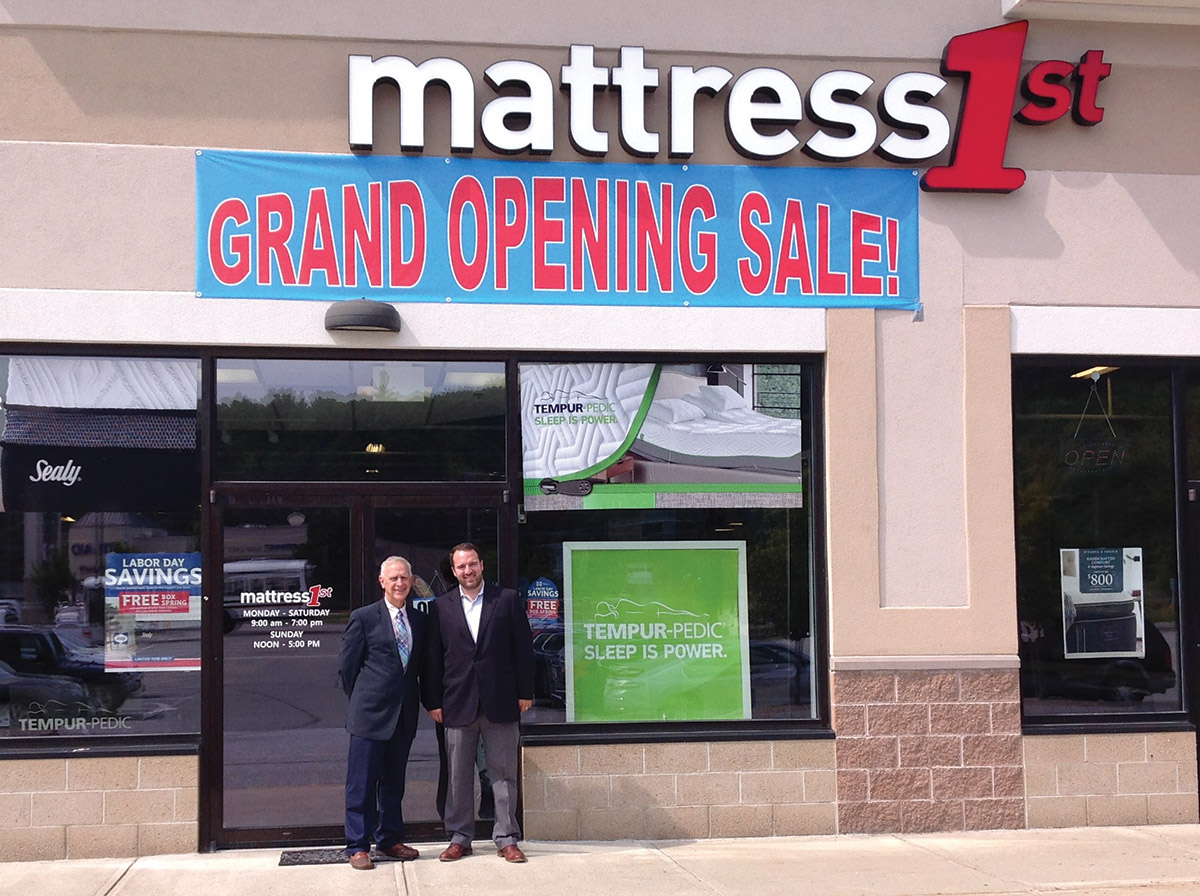 Hooksett, NH Christopher DiGuiseppe, director of leasing for Realty Partners, NE (RPN) leased 5,068 s/f to the regional franchisee for Mattress 1st. RPN has added Mattress 1st to its list of quality exclusive tenants growing throughout N.H.
Mattress 1st stands for more than great beds at affordable prices. Their certified sleep specialists can help you find the right bed for your best possible rest. Mattress 1st has built their company upon the solid foundation of great products and customer service to bring Mattress 1st retail stores to communities across the country.
In their retail stores you will find beds from a variety of manufacturers with headboards, power bases and flat foundations, as well as mattress protectors and pillows, to complete your sleep package.
Realty Partners, NE is the exclusive leasing agent for Mattress 1st and responsible for securing locations throughout New Hampshire. "Mattress 1 st is a quality retailer managed by an experienced franchisee who understands the market and is committed to providing a service to the community," said DiGuiseppe.