Boston, MA Fantini & Gorga has arranged $4 million in permanent financing for a newly renovated mixed-use property located at 144 Bowdoin St. The property is located across the street from the east wing of the Massachusetts State House in the city's Beacon Hill neighborhood.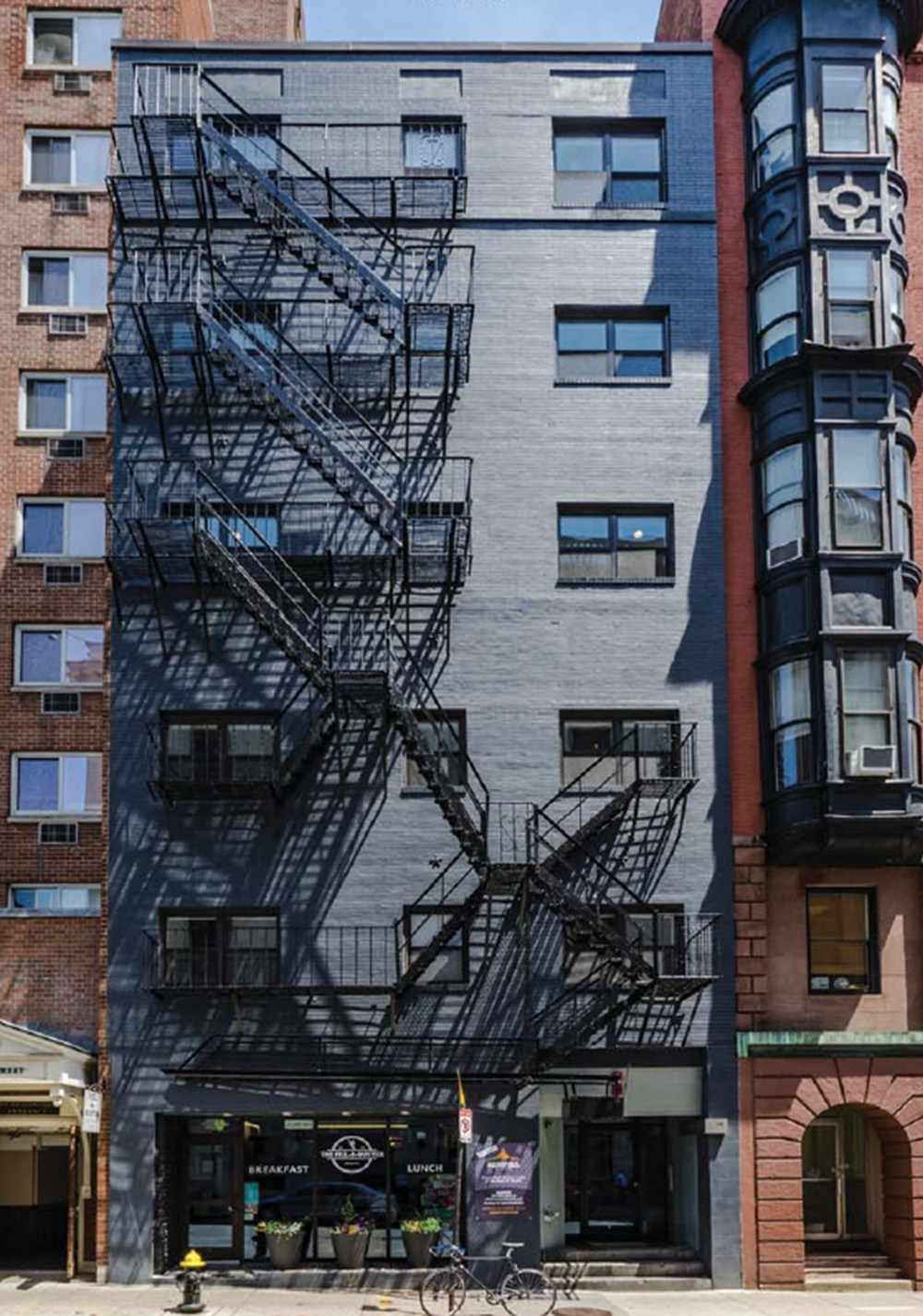 "We expected to generate a lot of interest from lenders in providing a loan for this irreplaceable Boston asset but we were presently surprised at how competitive the process got. The borrower really did a top-notch renovation to the property and it shows how much care he put into the property which resulted in a better financing." said Derek Coulombe, managing director at Fantini & Gorga, who together with Chris Miller, director, arranged the financing. "We were able to deliver a loan that was flexible to the borrower while securing a rate at term sheet with interest rates in flux since the election."
The newly renovated property contains twenty thoughtfully designed efficiency studios on the upper five stories with a ground floor restaurant, which has been serving breakfast and lunch in this location for over 25 years on a series of short-term leases. The renovations over the past 12 months not only included updating all units to high end, luxury studio units but included a complete update of life safety systems and HVAC systems. The irreplaceable location, directly across from the Capital Building and within walking distance of the entire downtown, the Boston Commons, multiple transit lines, together with market rents, make this property a strong presence in the rental market.
Fantini & Gorga is one of New England's leading mortgage banking firms. Headquartered in Boston, Fantini & Gorga specializes in assisting its clients in arranging traditional debt, mezzanine, and equity financing for all commercial property types throughout the United States. Fantini & Gorga combines deep regional roots, broad experience, market knowledge, and national/international reach in access to capital.