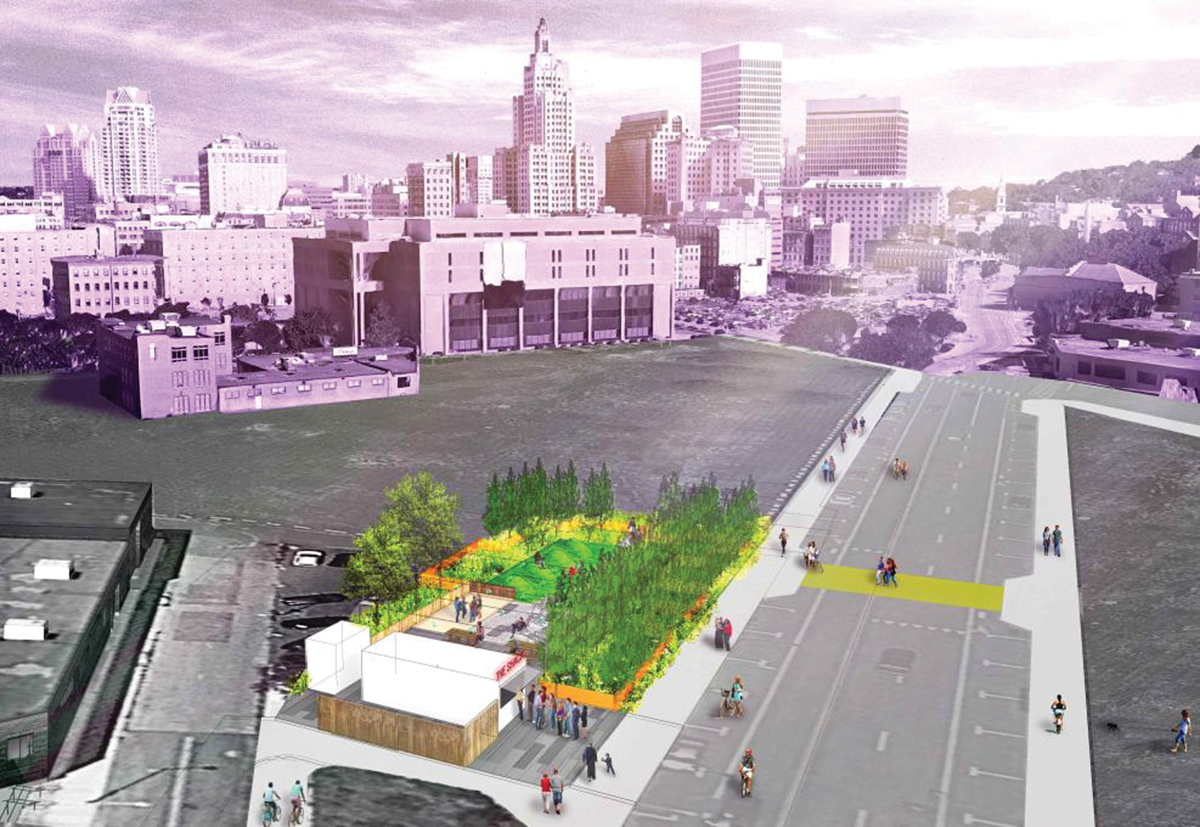 Providence, RI Construction of the temporary restaurant installation, The Shack, has begun within the I-195 Redevelopment District. The project is a partnership led by the owners of The Shop in Fox Point. New England Engineering firm, Fuss and O'Neill has been hired by the entity responsible for redeveloping the land, the I-195 Redevelopment District, to implement the site work for the project.
The project involves a 200 s/f food concession, and 10,000 s/f of event venue and public space. The owner of The Shop, a coffee shop and café at 460 Wickenden St., as well as Dune Brothers Seafood, landscape architect Design Under Sky, and creative marketing company Stay Silent PVD are also involved with the project.
The Shack is expected to be open for lunch and dinner year-round and is envisioned as a seafood hut that will feature sustainably sourced New England seafood dishes. It is intended to introduce more vibrancy and facilitate place making in the I-195 District.
The venue is considered temporary, as a placeholder until permanent development is erected in the district. The installation is expected to be in place for about two years, according to an overview published by the I-195 district commission.