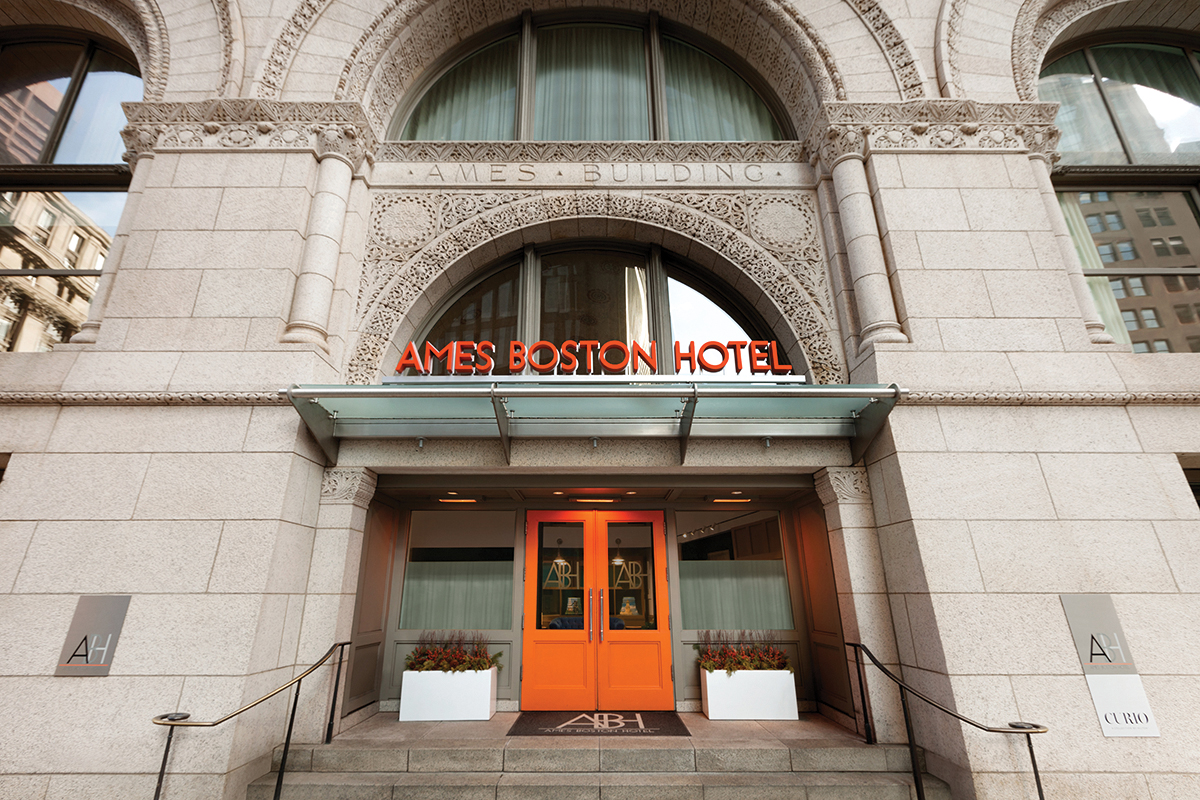 Boston, MA New York City-based architecture and design firm, Glen and Co. Architecture completed the redesign of the Ames Boston Hotel, spearheading the design of the hotel's public spaces, including the lobby, The Library, Ames and Oliver & Oakes rooms, and Cultivar restaurant.
The revitalized 15-story, 114-suite Ames Boston Hotel merges the past, present and future, offering a blend of modern style and old-world sophistication. Glen blended his designs with the many preserved, original features of the hotel, including the lobby's tiled mosaic arched ceiling and a marble staircase that runs from the first floor to the roof.
The design of the 1,700 s/f event space, including the Oliver & Oakes room, serve as the ultimate customizable setting for personalized, intimate get-togethers, banquets and conferences, along with lounge, classroom and theater-style meetings and presentations.
Glen's design for Cultivar, an upscale "modern garden" restaurant, was inspired by Chef Mary Dumont's vision of cuisine and was designed to cultivate an environment where patrons may gather and grow. Located on the ground floor of the hotel, Glen designed the 88-seat dining room to combine natural-rustic materials with an upscale, refined aesthetic.
It includes a 55-seat outdoor patio and a 12-seat bar.