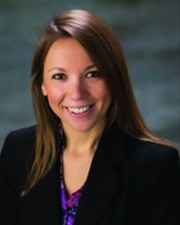 Providence, RI According to DiPrete Engineering, a leading civil engineering and planning firm based in New England, project manager, Sheryl Guglielmo celebrated her 10th anniversary with the firm.
Guglielmo joined DiPrete Engineering in 2006 after graduating Wentworth Institute of Technology in Boston.
Ten years in, Guglielmo continues to be a valuable asset to the DiPrete team and has experience with both Mass. and R.I. land projects.
Over the years, Guglielmo has worked on a number of redevelopment projects throughout Massachusetts and Rhode Island. She is currently working on the revitalizations of Garden City Center and the Rhode Island Mall.