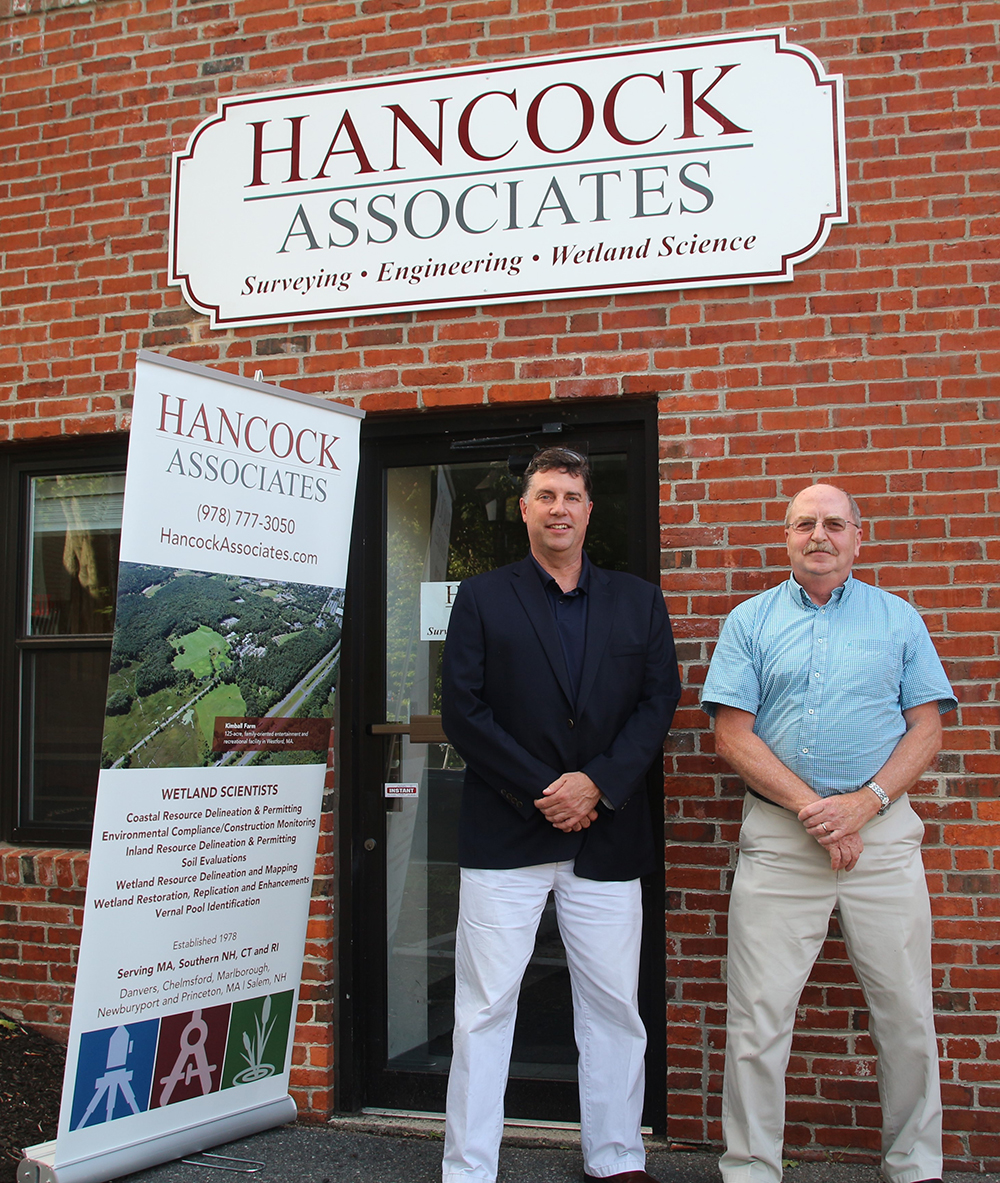 Newburyport, MA Hancock Associates, a leading local provider of land surveying, civil engineering and wetland science services, hosted an open house to celebrate the relocation of their local branch. The new central downtown location at 1 Harris St. is more convenient for clients and the expanded space provides Hancock Associates workspaces to grow staff, resources and services.
"It was great to see clients, partners and employees from other Hancock Associates branches come together to share our excitement about our Harris Street location," said Hancock Associates president Wayne Jalbert, P.L.S. "The new space will help us continue to provide our Newburyport and Plum Island clients with the exceptional service they depend on."
Hancock Associates is made up of talented surveyors, engineers and scientists dedicated to excellence in land/coastal development, construction and preservation. They have maintained their position as an industry leader through their investment in exceptional staff, state-of-the-art equipment/technology and acquisition of multiple surveying and engineering firms and historical survey records dating back to 1852. Since 1978, Hancock Associates has been providing land surveying, civil engineering and wetland science services throughout Massachusetts and now cover Southern New Hampshire, Connecticut and Rhode Island. They value the long-term relationships they have with their clients served through their offices in Billerica, Chelmsford, Danvers, Marlborough, Newburyport and Princeton, Massachusetts and Salem, New Hampshire.