Waltham, MA Hobbs Brook Management LLC has negotiated 18 new leases across its office parks in Mass., R.I., GA and Ill. Newly signed tenants represent 169,170 s/f of leased space, and the renewed tenants collectively occupy over 61,352 s/f. Below are a few of the new leases and renewals that include 90,101 s/f of space.
New Tenants:
• C-4 Analytics, an award-winning automotive digital marketing services firm that has a demonstrated record of helping dealers win more market share and improve their marketing, has signed a new lease at 701 Edgewater Dr. in Wakefield, Mass. The 40,520 s/f five and a half year-lease was brokered by Chip Batchelder of Wyman Street Advisors on behalf of Hobbs Brook, and Chris Decembrele of JLL represented C-4 Analytics.
• Narragansett Bay Insurance Company, a leading specialty underwriter of homeowners' insurance products and services, has signed a 28,098 s/f new lease for 10 and a half years at 1301 Atwood Ave. in Johnston, R.I. Peter Hayes at Hayes & Sherry Real Estate Services served as the broker for Hobbs Brook and Karl Sherry at Hayes & Sherry represented Narragansett Bay Insurance.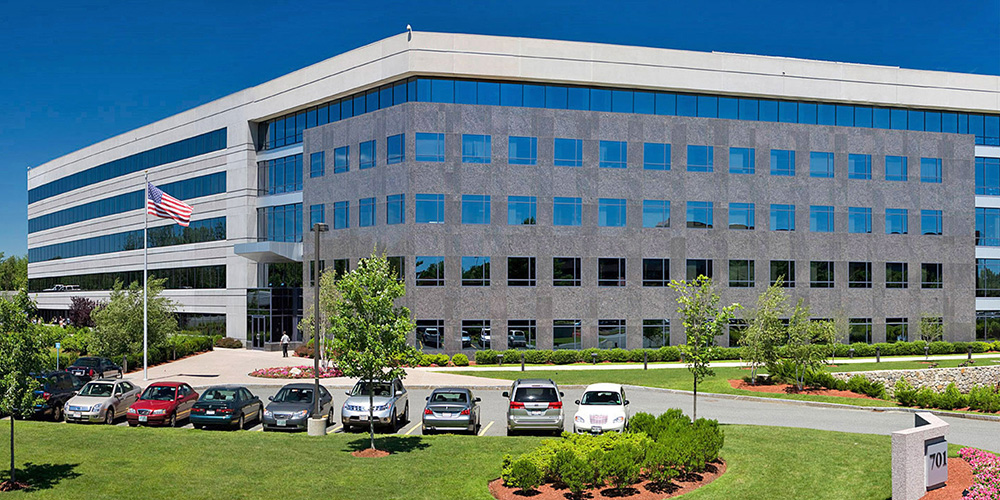 Lease Renewals/Extensions:
• Applied Marketing Science (AMS), a leading-edge market research and consulting firm, has renewed its existing lease of 7,996 s/f at 303 Wyman St. in Waltham, for 11 years, and also expanded its office by 3,227 s/f. Bob Borgman of Wyman Street Advisors served as the broker for Hobbs Brook and Adam Schneier at Colliers represented AMS.
• Thrive Skilled Pediatric Care, a national provider of clinical home care for medically fragile children, has renewed its lease at 701 Edgewater Dr. in Wakefield, for 13,487 s/f, which also includes an expansion on the original lease of 2,281 s/f, for five years. Borgman of Wyman Street represented Hobbs Brook, and Julie DeSilva represented Thrive.