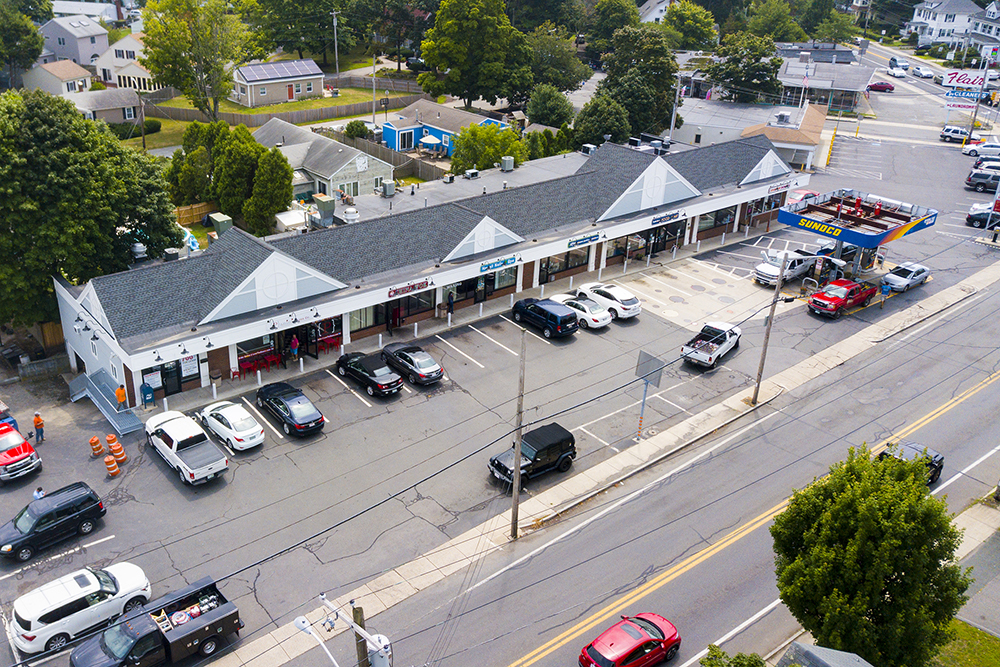 Beverly, MA Bob Horvath and Todd Tremblay of Horvath & Tremblay sold a neighborhood retail plaza. Horvath & Tremblay exclusively represented the seller and procured the buyer to close the transaction at a sale price of $3,925,000.
Beverly Retail Plaza is 92.6% occupied with a mix of local and national tenants including Dunkin' Donuts and Sunoco-branded fuel pumps operated by North Beverly Food Mart. The neighborhood plaza contains 7-units in 9,460 s/f of street-level retail space plus 4,348 s/f of lower level storage, office and mechanical space. The property is located at a six-road intersection 100 yards from the on/off ramps to Rte. 128 with traffic exposure to over 28,000 vehicles per day.
According to principal Paul Herrick of Dodge Street Realty Partners, LLC, "Horvath & Tremblay exceeded our expectations and delivered a very high-quality buyer that delivered on their representations. This property had reached our investment goals and we chose Bob to market our property due to his expertise in the sale of properties with fuel tenants as well as his ability to reach the targeted buyer pool."
The buyer, Robert Dana, Dodge St. Holdings, LLC, a customer of Horvath & Tremblay, with advice from consultant and property manager Jay Goldberg of Spire Investments, LLC, purchased the property as a long-term investment.