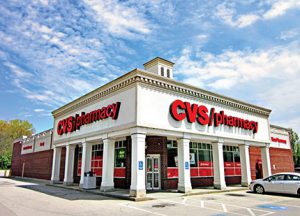 CVS - Millbury, MA
Boston, MA Horvath & Tremblay continues to deliver results with the sale of five East Coast properties eclipsing $11.8 million in total sales. Recent transactions include the sale of Citizens Bank, two CVS locations, a free-standing McDonald's, and a KFC/Taco Bell.
Citizens Bank fully occupies the 4,721 s/f property located along Washington St, a main commuter thoroughfare traveling through the neighborhood of Dorchester. The property is positioned at the intersection of Washington St. and Aspinwall Rd. This is a proven bank branch location with a 20+ year operating history. Citizens Bank has shown commitment to this location by signing a five-year lease extension which includes two additional five-year options with annual rental escalations throughout the remaining term of the lease. Also included in the sale was a separate 20-car onsite parking lot.
Bob Horvath and Todd Tremblay represented the seller and procured the buyer to close the property at a sale price of $1.22 million.
Horvath and Tremblay also represented the seller in the sale of CVS in Millbury, Mass. for $3.235 million and CVS in Providence, R.I. for $3.715 million.
Matthew Nadler represented the seller of KFC/Taco Bell in northern New England while Brian Ahrens procured the buyer to complete the sale for $1.66 million. Ahrens also represented the 1031 exchange buyer in the sale of McDonald's in Limerick, Penn. The property closed at a sale price of $1.97 million.
Horvath & Tremblay's advisors specialize in the sale of single tenant net-lease assets and retail shopping centers.