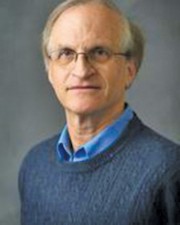 Archaeologists in ancient Rome found mosaic signs with the latin warning "cave canem" – "beware the dog."
Animals have been used forever as spokespersons to get attention and quickly convey unmistakable messages. Have you noticed the recent proliferation of the use of animals in advertising? Choosing the right character is tricky and can involve lots of research.
What animal would you choose to represent your product or company? Would you buy a new car called the Mouse? Would you trust your hotel search to a skunk rather than a wise owl?
Advertising mascots have proven to be an effective way of bonding with customers, causing positive emotions. These anthropomorphic characters help customers remember information because cute or offbeat characters stick in our memory. Companies don't have to waste time educating the public about an animal's characteristics and human personality traits. And the message sticks.
Dogs symbolize family and loyalty. Owls stand for wisdom, bees imply diligence. Foxes are crafty, tigers are tough and strong. Borden's Elsie the Cow was "born" in 1930. Who wouldn't buy dairy products from a perky, smiling cow? Who understands forests better than Smokey the Bear, launched in 1944? And who knows cat food better than finicky Morris – promoting 9 Lives since 1969?
I'm not sure what desirable qualities a lizard has, but GEICO Insurance spends $1 billion annually on ads starring the lovable green gecko with a British accent. (Are there geckos in England?) I think they chose the gecko because the name sounds like the company whose acronym stands for Government Employees Insurance Company. I once helped a dental practice client create a mascot with big, beautiful teeth: A shark.
To introduce an animal mascot spokesperson, you should work with a creative idea and graphics team to define what product features you want to stress, then choose an appropriate animal. Other advantages to using animal characters over real people: They are less costly and don't have giant egos. Using a human actor can backfire: Remember O.J. Simpson, Bill Cosby, Pete Rose?
The lesson: It's a jungle out there and your competition is lurking. Whether or not you have a mascot "spokesperson" or just a memorable motto, you need to continuously build your brand, keeping your product and company top of mind. Great PR doesn't happen by itself. Let's chat.
Stanley Hurwitz is principal/creative director of Creative Communications, Stoughton, Mass.