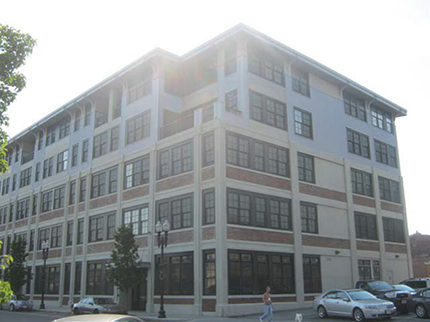 Lynn, MA On behalf of Helge Capital, CBRE/New England's Multifamily Debt & Structured Finance team secured a $56.25 million first mortgage loan to finance the recapitalization of a 19-building multifamily portfolio located throughout Greater Boston area. The assets consist of well-managed workforce housing of both market-rate and affordable apartments.
CBRE/NE's John Kelly arranged the financing through a national lender on behalf of Helge Capital. Helge Capital is a commercial real estate investment and operating company specializing in multifamily and development properties in the Greater Boston area.
"Anytime you have a scattered site portfolio of this size, it takes a full team effort from all parties to get the transaction through the process," stated CBRE/NE's Kelly.
"We were able to secure financing with a national lender that understood our client's business plan and was able to provide financing terms to match. We were pleased to work with our client on a successful closing."
"This transaction demonstrated the capability of our firm to close on larger-scale transactions," said Helge Capital's CFO and EVP of operations, Steven Shapiro. "The strength of our firm is our ability to recognize opportunities and then operate and efficiently manage the assets going forward."