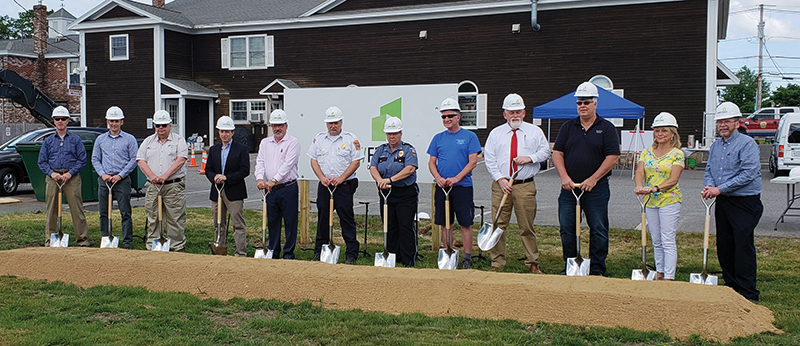 Wells, ME Landry/French Construction participated in a formal groundbreaking ceremony for the new Town of Wells public safety complex.
On June 19th, town officials, staff and members of the community gathered to celebrate the long-awaited facility. Planning for the new 40,000 s/f combined police and fire station began in 2012. The new facility will replace the outdated and cramped 1960s building that was constructed for use as a town hall.
The architect is Lavallee Brensinger Architects. Construction is slated to be completed end of 2019.
Police chief Jo-Ann Putnam, who had advocated for the new building for the past 15 years, spoke at the groundbreaking and thanked town manager Jonathan Carter, selectmen, and taxpayers.