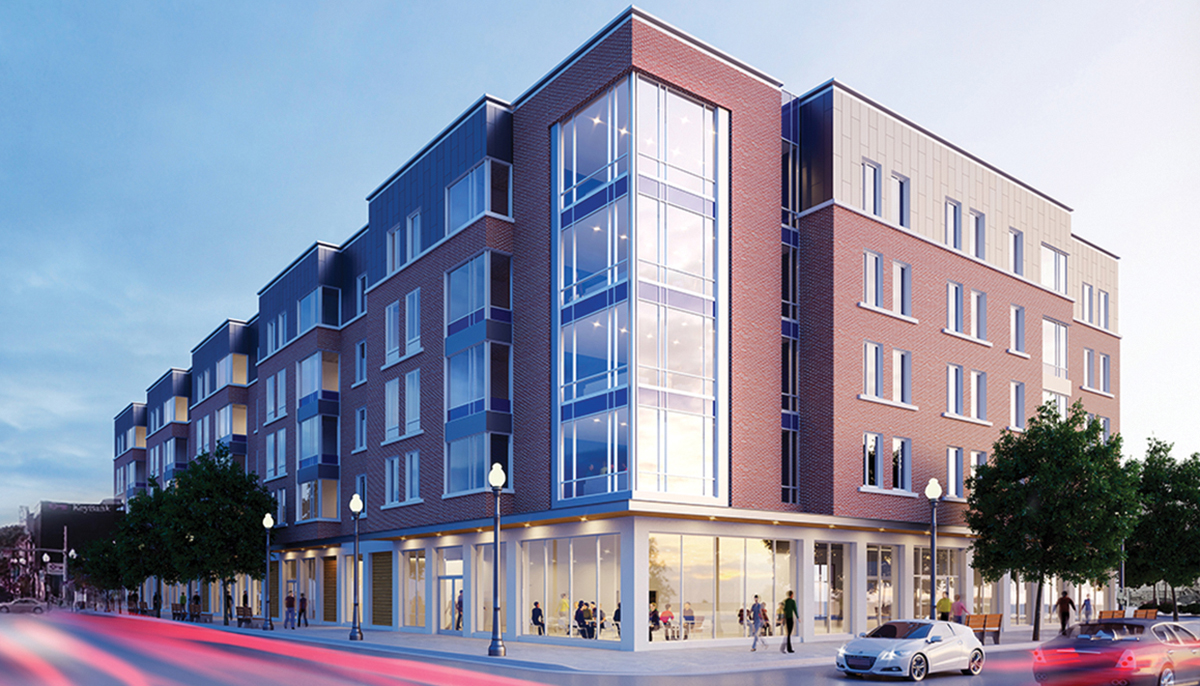 Waterville, ME Landry/French Construction joined Colby College and Ayers Saint Gross Architects for the topping-off ceremony of the college's new mixed-used development building.
More than 100 residents, city officials and college staff attended the topping-off ceremony on September 28th. The event celebrated the placement of the final beam on the $25.5 million building.
Set to open in the fall of 2018, the 100,000 s/f, five-story building is a signature piece of the revitalization plan to rejuvenate Waterville's downtown. The new facility will include community space, retail and housing for 200 Colby students, faculty and staff dedicated to a unique program of civic engagement.
The corner of the building at Main and Appleton Sts. will include a large, glassed-in community forum that can be used as meeting space for Colby, the public, city, businesses, non-profit organizations and other community groups. Glassed-in spaces on the floors above the forum space will serve as student common areas and will be visible to people on the streets below. The ground floor will include retail space with the upper floors dedicated to student and faculty housing.