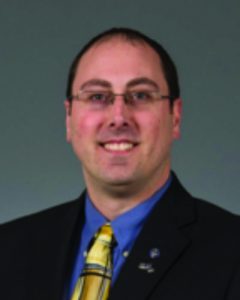 Haynes Group as director of estimating" width="240" height="300" /> James Monroe,
Haynes Group
Easton, MA James Monroe has joined the Haynes Group team to further their commitment to providing quality estimates and analysis for construction projects and proposals. Monroe was formerly an estimator for Commonwealth Building, Inc., Bowdoin Construction, and most recently as senior estimator for Shawmut Design & Construction. Monroe is experienced in managing large scale budgets from $500,000 to upwards of $20 million.
Monroe said "I welcome this opportunity and challenge as director of estimating at the Haynes Group. I am enthused about working with and teaming up with a rapidly growing company. I see greatness and passion in the leadership team at Haynes which drew me to them. I love working with people who love what they do every day! My first goal is to establish a streamlined estimating department which will lower risk and raise profits. My overall goal is to be a leader to the estimating team and motivate them to a successful career."
He is a member of The American Society of Professional Estimators, is OSHA Certified, and has a Mass. Builders and Home Improvement Contractors License. He is a graduate of Wentworth Institute of Technology. He is also a team leader for fundraising for The Cystic Fibrosis Foundation in Easton.
Mike Haynes, co-founder and CEO of Haynes Group said, "James' wealth of experience and industry knowledge has already made him a key addition to the Haynes Group family. We view his appointment as a sign of our commitment to being a leading company in our industry. Our new projects and the increasing demand from our clients led us to look for an addition to our team who will fit in with our ethos of providing The complete solution and exceptional service, and it is very fortunate that we were able to find someone of James' caliber to fulfill this role. I'm confident that James will play a key role in analyzing projects and providing high-quality estimates for our clients."