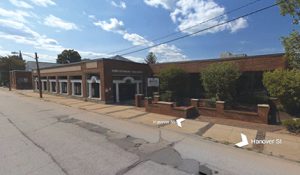 300 Hanover Street - Manchester, NH
Manchester, NH NAI Norwood Group completed the sale of two state owned lots. 300 Hanover St. has a 20,360 s/f building that is currently the home to the local branch office of N.H. Department Employment Security.
A nearby parking lot, located at 436 Maple St., was also included in the sale. The building is being renovated to keep the N.H. Department of Employment Security onsite, as well as allowing the new owner to operate their business on the premises.
Once renovations are complete NAI Norwood Group will be bringing to market the third and final state-owned building in that neighborhood. The lots sold for a combined $1.25 million according to the registry of deeds. NAI Norwood Group represented the state.