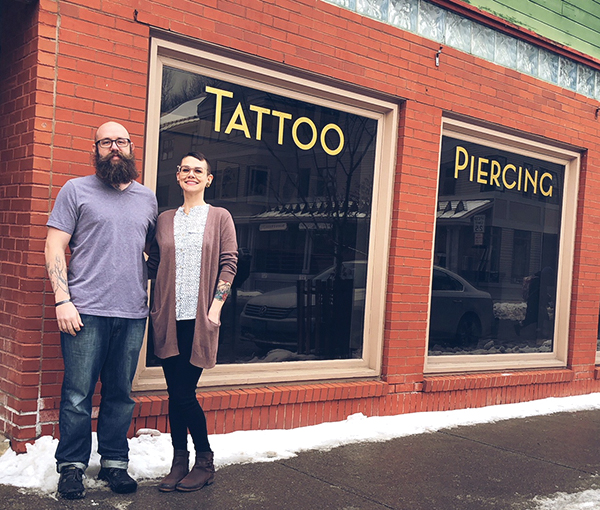 Montpelier, VT Doug Nedde of Nedde Real Estate has facilitated the signing of a 1,724 s/f lease to Marigold Adornment in the City Center Building at 89 Main St.
Marigold Adornment is a new tattoo, piercing, jewelry and art studio opened by Michael and Jessica Mulcahy. They have been in the piercing and tattoo industry for a combined 40 years and are excited to share that with Central Vermont.
Nedde Real Estate is a full-service commercial real estate firm specializing in acquisitions, development and brokerage.