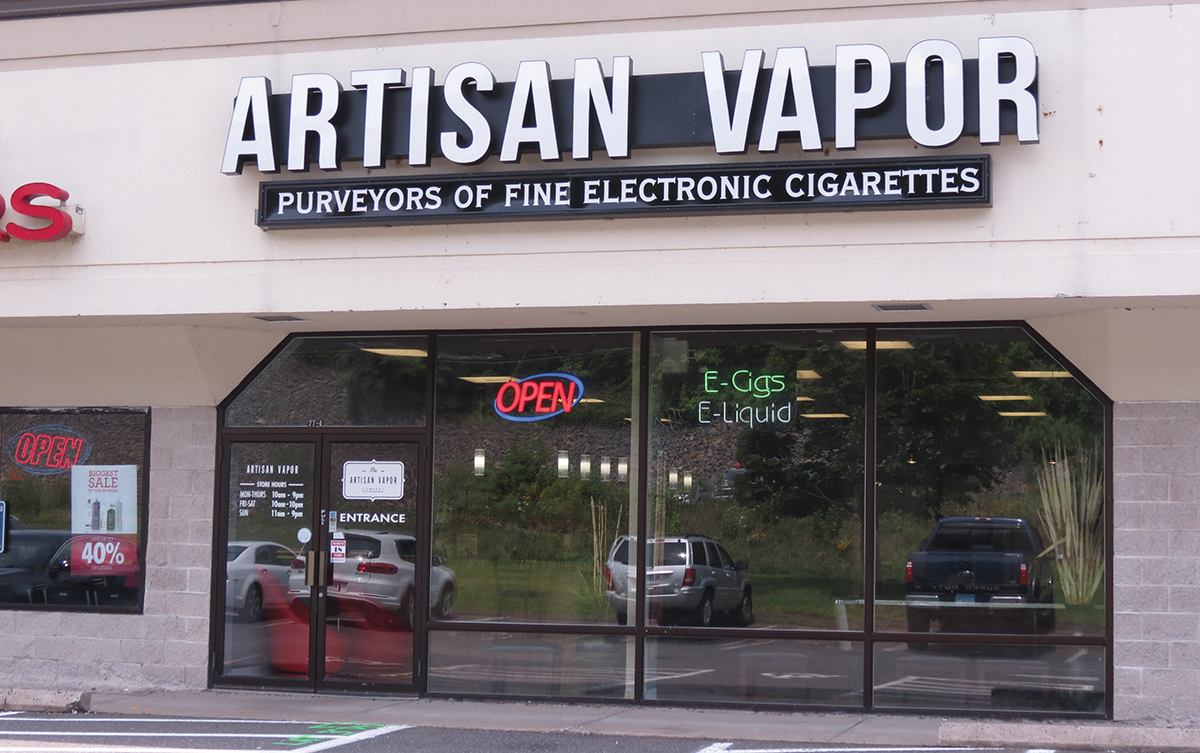 Cromwell, CT According to Steve Becker, broker at New England Retail Properties, Inc., Artisan Vapor Company's opened its 4th store in Connecticut in River Centre at 77 Berlin Rd. Artisan Vapor joins Goodwill, Randy's Wooster Street Pizza, Cost Cutters, Vivi's Nail Salon and more.
The Artisan Vapor Company is a retail store based e-cigarette company with a global presence stretching across three continents. Their global presence includes the United Kingdom and Pakistan and each of their upscale and inviting Artisan Vapor locations feature more than 60 proprietary flavors, handmade in their state of the art lab using only the finest US ingredients. Each store features a comfortable bar style environment that allows customers to try as many of their flavors as they desire. Their other 3 stores in Connecticut are located in Newington, West Hartford and New Haven.
In another transaction, Ichiban Express plans to open its first Connecticut store at 1450 East St. in New Britain. The location is adjacent to the Central Connecticut State University campus, home to more than 12,000 undergraduates. Ichiban has commenced construction and plans to open later this year. They will occupy 2,100 s/f of inline space in the Dollar General Plaza with Dollar General, Pizza Hut and Hot Harry's Fresh Burritos.
New England Retail Properties, Inc. was the sole real estate broker in both transactions.