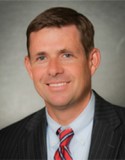 Marlborough, MA O'Brien Commercial Properties has completed a long-term lease with BTL Industries, a European medical device maker, at 362 Elm St., which is now fully occupied for the first time since the building was constructed in 2008. The building is under contract to be sold.
Eric O'Brien, president of O'Brien Commercial Properties represented the tenant in this transaction.
BTL is relocating and expanding from their current Framingham branch location.