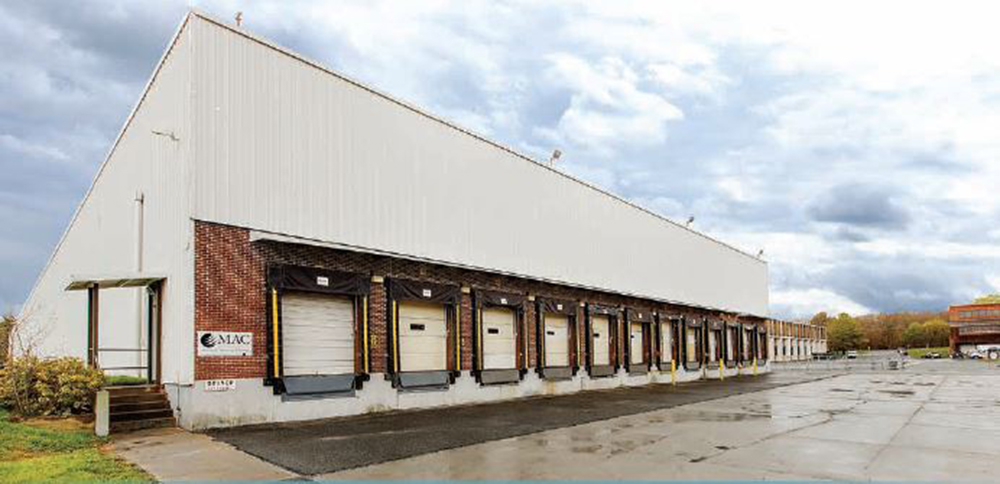 Bridgewater, MA On behalf of Clarion Partners, JLL's capital markets experts completed the sale of 140 Laurel Street, an industrial facility within greater Boston's Rte. 24 corridor. 47 Brand, a leading lifestyle company, purchased the 465,000 s/f property for $15.6 million.
JLL managing director Frank Petz said, "The 140 Laurel St. offering included one of Boston's last large blocks of available warehouse, which created a rare value-add opportunity and generated strong interest from the investment community. As a long-time Boston-based company, 47 Brand emerged with a clear desire to own the property and to commit their distribution operations to the area for the long term. The company will benefit from 140 Laurel's great physical attributes and location only 20 miles from Boston."
Managing directors Petz and Jessica Hughes, and associate George Gregory led the JLL team on the transaction.
Founded in 1947 and headquartered in nearby Westwood, 47 Brand is a licensed apparel partner with the four professional American sports leagues: MLB, NFL, NBA, NHL, as well as over 900 colleges. The company succeeded amidst competition to purchase the warehouse facility because they recognized the value of limited options in Boston's industrial market.
JLL Capital Markets is a full-service global provider of capital solutions for real estate investors and occupiers. The firm's in-depth local market and global investor knowledge delivers the best-in-class solutions for clients — whether a sale, financing, repositioning, advisory or recapitalization execution. In 2015 alone, JLL Capital Markets completed $140 billion in investment sale and debt and equity transactions globally. The firm's Capital Markets team comprises more than 2,000 specialists, operating all over the globe.
JLL is a leading professional services firm that specializes in real estate and investment management. A Fortune 500 company, JLL helps real estate owners, occupiers and investors achieve their business ambitions. In 2016, JLL had revenue of $6.8 billion and fee revenue of $5.8 billion and, on behalf of clients, managed 4.4 billion s/f, or 409 million square meters, and completed sales acquisitions and finance transactions of $136 billion. At the end of the first quarter of 2017, JLL had nearly 300 corporate offices, operations in over 80 countries and a global workforce of more than 78,000. As of March 31, 2017, LaSalle Investment Management had $58.0 billion of real estate under asset management. JLL is the brand name, and a registered trademark, of Jones Lang LaSalle Incorporated.