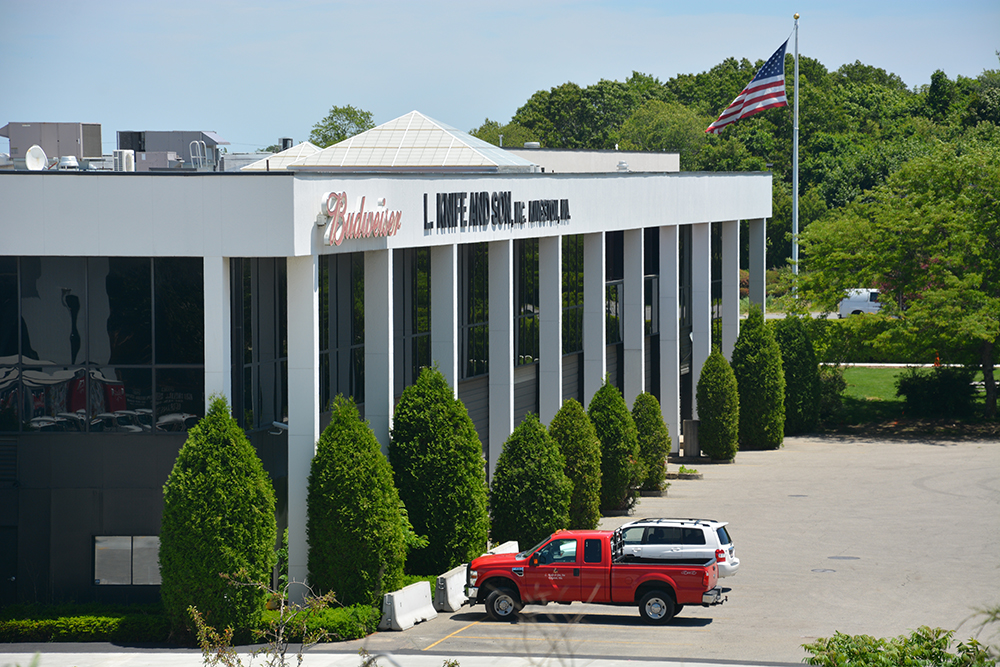 Kingston, MA Dacon Corp. has completed a 62,000 s/f expansion to the corporate headquarters of the Sheehan Family Companies located at L. Knife & Son, Inc.. Since its founding four generations ago, L. Knife & Son has been servicing restaurants and retail establishments in southeastern Massachusetts with the very best beverage brands. The portfolio of brands being distributed from the facility includes domestic and imported ales and lagers, as well as meads, wines, spirits and nonalcoholic beverages.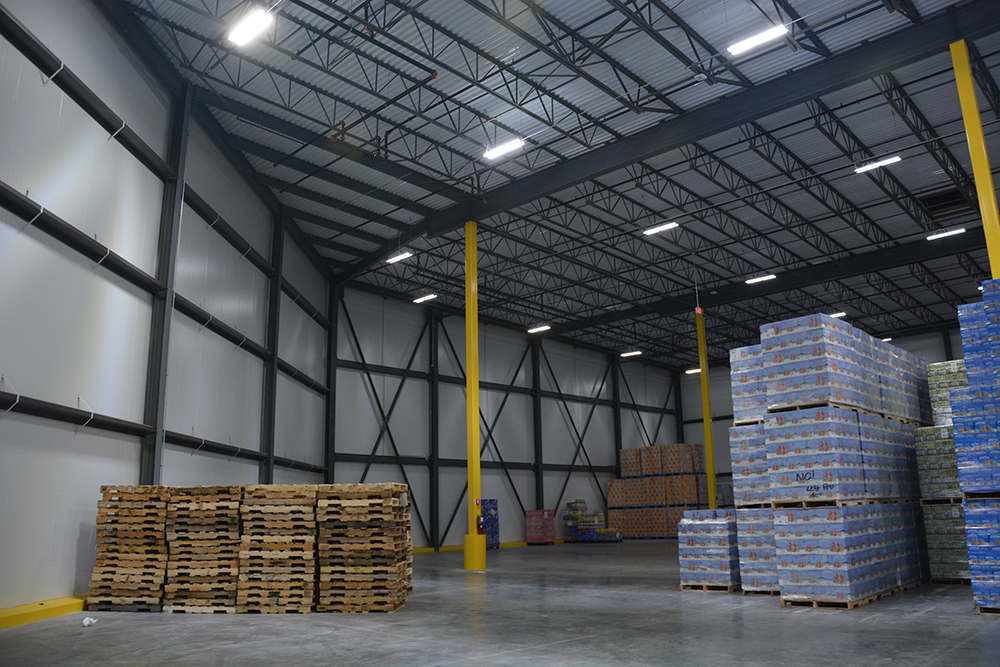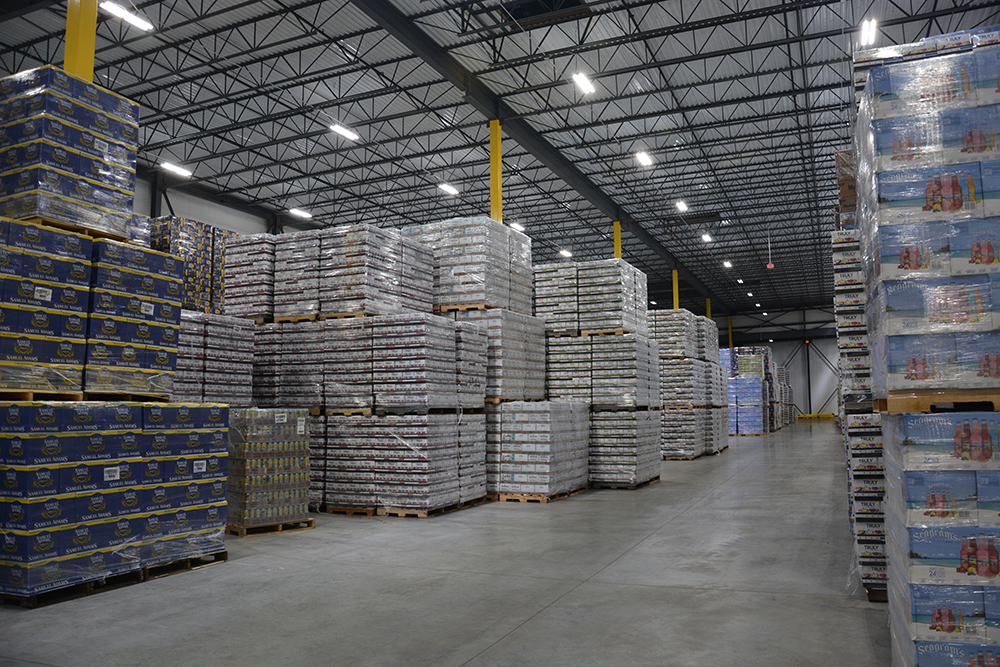 Dacon aimed at balancing three variables for its client; making current business more efficient, planning for productive management of future demand and environmental preservation. Initial assessments were conducted to determine the site configuration with the three variables guiding the discussions. The design plan focused on future flexibility in temperature-controlled areas, extended parking and capacity for renewable systems. For product storage, higher insulation values with thermal breaks in the slab were installed, allowing for a transition from ambient to cooler temperatures as low as 36 degrees. Along with the building addition, 200 car spaces and 46 truck trailer spaces were built into the 15-acre campus.
In consideration of renewable energy opportunities, additional structural loads were integrated within the new addition. Provisions were likewise made for overall strengthening of the existing facility. Initially 40,000 s/f in scope, the addition to the building was maximized to 47,000 s/f. Interior upgrades to the existing facility covered another 15,000 s/f.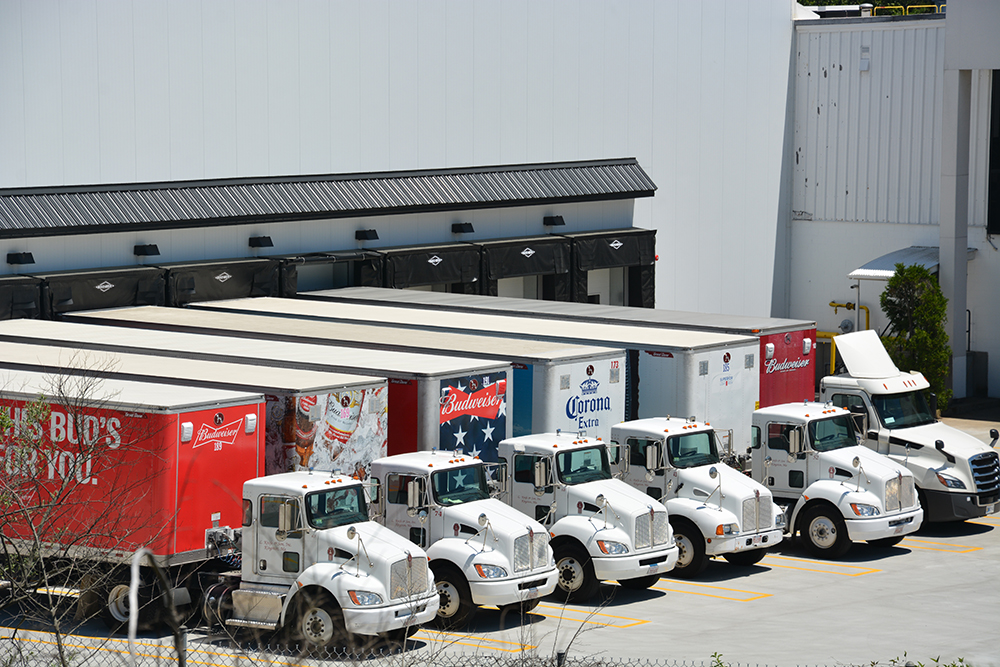 Located 23 miles from Cape Cod, the town's focus on environmental conservancy was extensively considered as the community works toward Municipality Vulnerability Preparedness (MVP) recognition. Recognizing adjacent wetlands, Dacon worked with the town's conservation commission to address replacement, restoration and preservation. Desirable vegetation was marked, saved and relocated to areas of better use. Rain gardens built of native plants provide storm water treatment, while infiltration basins, swales and riprap ameliorate runoff and erosion. Final treatment includes fresh paving and ADA compliant sidewalks for the entering roadway of Elder Ave.
Dacon is a fully-integrated design build firm providing comprehensive facility development services to address clients' unique project requirements. With a process centered on transparency and collaboration, Dacon's multidisciplinary team is comprised of professionals specializing in architectural design, engineering and construction management. Dacon provides effective building solutions while eliminating the inherent risks of traditional construction processes.
Project Team Included:
Dacon Corp - Design Builder
S.L.T. Construction Corp. - Site Contractor
Barnes Building & Management Group, Inc. - Structural Retrofit/Venting
Controlled Environment Structures - Insulated Metal Panels
New Century Roofing, LLC - Roofing