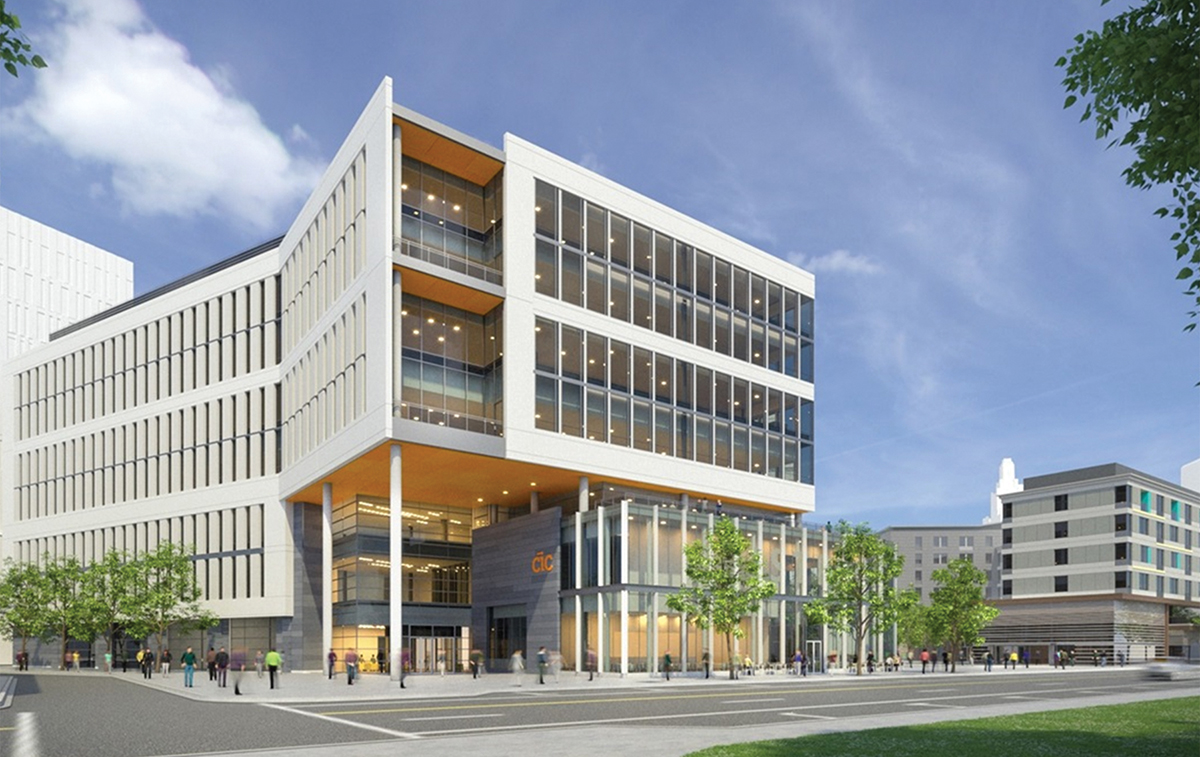 Providence, RI Shawmut Design and Construction joined Wexford Science & Technology, LLC and the State of Rhode Island to break ground on the new Providence Innovation Complex.
The new 195,000 s/f complex, which is being constructed on former I-195 land as the cornerstone of Providence's Innovation and Design District, will create a hub of life science research, discovery and entrepreneurial activity for the city and state.
"We are proud to partner with Wexford and the State of Rhode Island on what will be a transformative property for the state and the city of Providence," said Ron Simoneau, vice president, Shawmut Design and Construction. "We're excited to build a space that will create an incubator for innovative ideas in the state and its capital city."
"Wexford is pleased to be working with Shawmut to construct this inaugural building," said Chris Petersen, senior vice president, Engineering and Construction for Wexford Science & Technology. "They are an innovative company with a strong track record of delivering intricate projects in Providence and beyond."
The $88 million project, designed by architect Ayers Saint Gross, is scheduled to be completed by June 2019 and will be anchored by Brown University's School of Professional Studies, The Cambridge Innovation Center, and Johnson & Johnson as tenants.