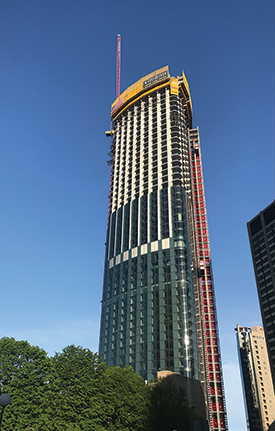 Question & Answer with Richard Friedman, president and CEO of Carpenter & Company, Inc. on the Four Seasons Hotel and Private Residences One Dalton St., Boston project
Currently under construction, the Four Seasons Hotel and Private Residences One Dalton St., Boston project will stand 61 stories high in the Boston skyline and will be New England's tallest residential building and will also be LEED certified.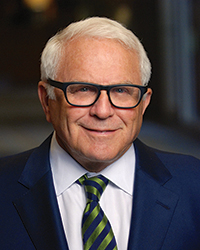 Q. What phase of development is the Four Seasons Hotel and Private Residences One Dalton St., Boston project in now?
A. The project is in full swing, scheduled to top off mid-July. The hotel will be open for business in March 2019.
Q. What sets this project apart from other projects?
A. One Dalton is unlike any other residential development in Boston. It will be the tallest residential building ever in New England, and it will also be the highest level of luxury the city has ever seen. In terms of actual construction, we've done some unique things as well. For example, One Dalton has an extensive geotechnical foundation system which we dug 165 ft. down to bedrock to achieve. The shape of the building, a soft triangle with a 12 ft. high curved glass panel system, is also unique. The interiors are in a class of their own, with high level, top quality finishes sourced from all over the world chosen by our world-renowned architects Harry Cobb, Thierry Despont and Cambridge Seven Associates. The project is the finest quality ever in Boston with no expense spared for perfection. The contractor is Suffolk and AECOM Tishman is the owners project manager.
Q. How is this project handling the latest technology in construction and use on the project?
A. One Dalton was modeled using BIM 360, which allowed the project team members to foresee any design conflicts and provide efficient coordination throughout the project. We use QR ("Quick Response") barcodes to identify each piece of our mechanical systems and architectural pieces to maximize production and installation efficiency. These QR barcodes are also used to review different building materials prior to installation and quality assurance upon final installation. BIM 360 also allows us to track and close out issues via phones and tablets immediately in the field.
Q. Where have there been difficulties, if any or where have they made adjustments or improvements via 3d modeling or other advancements in the way we build today.
A. The foundation was a huge challenge as was last winter's weather. The site is extremely tight so work and site storage space is a very big issue. Lastly, the labor market in Boston for construction workers is very tight even though we have about 450 workers on site on any given day.
Richard Friedman is president and chief executive officer of Carpenter & Company Inc., Cambridge, Mass. Focused on hotel and mixed-use developments spanning more than 40 years. Carpenter & Company has been in existence since 1898 and has established an impressive record of diverse and innovative projects, including hotels, housing, office buildings, and shopping centers.