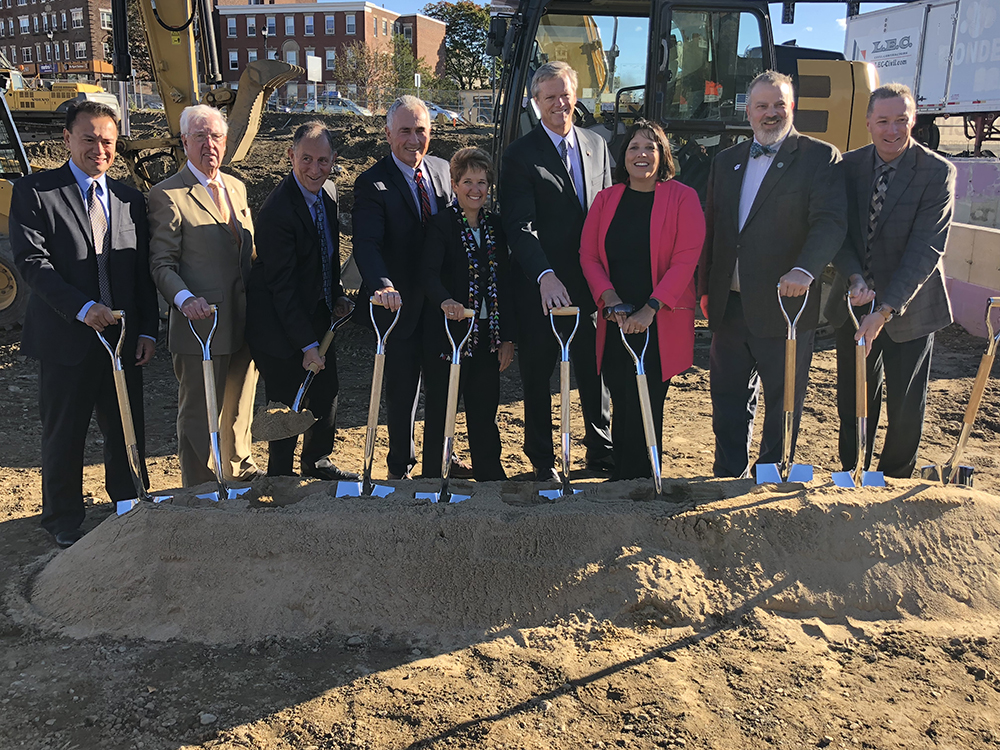 Salem, MA Massachusetts governor, Charlie Baker was on hand to welcome the development of a multi-use site anchored by the construction of a 113 room Hampton by Hilton, 56 residential units and retail spaces that will include a restaurant. Mayor Kim Driscoll is excited to see new hotel development to the historic city and jobs coming to the community. The development is located in the south end of downtown along Dodge St. and a block from Lafayette Park. Karen Whitman, vice president of Development for Hilton sees the location and the choice of brands for this project ideal. "Hilton is a world leader in hospitality and Hampton is our largest and most popular brand, we see this as the perfect combination to fulfill a need for this area rich with history. We are honored to be the first branded hotel to Salem".
The hotel will be constructed to blend with the history of the city appointed with all the latest cutting edge advances for guests.
Freeport, Maine based hotel management Maine Course Hospitality Group, will operate the hotel. Maine Course owns and operates 20 locations throughout New England and Florida.