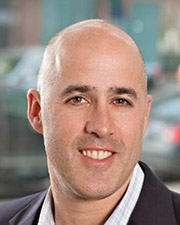 Springfield, MA One of America's largest mechanical contractors achieves a new milestone this month as Harry Grodsky & Co., Inc. officially celebrates its 100th anniversary. The family-owned firm pays tribute to both the old and the new with its centennial event on October 19, 2018 at the MGM Springfield resort and casino.
"We are excited to share this significant occasion with our customers, project partners, employees and their families," said Grodsky co-owner Jeff Grodsky. "The MGM Casino was a signature project for our organization, and for the city of Springfield, so it's the perfect place to celebrate our past and look ahead to the future."
The Grodsky story began in 1918, and for four generations the company has remained focused on solving complex problems.
"Our reputation is built on professionalism, experience and taking care of our customers," said co-owner Scott Grodsky. "For 100 years we've formed relationships in the communities where we build, and those relationships position us for continued success going forward."
Grodsky's 100th anniversary event will highlight various stories that comprise the company's history and culture, including noteworthy projects, past and present employees and business partners, and its ongoing commitment to the Pan-Mass Challenge.
Through the years, Grodsky has played an active role in building much of New England, including major projects at top hospitals, universities and large financial or manufacturing facilities in western & central Mass., Conn. and R.I. The company continues to broaden its portfolio with ongoing work in Boston, VT. and N.Y.