Boston, MA The CBRE Capital Markets team has secured $68 million in first mortgage financing for the recapitalization of Hub 25, a 278-unit apartment community located at 25 Morrissey Blvd. The owner, Qianlong Morrissey LLC, is a premier owner and developer within the New England market.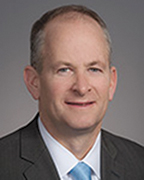 CBRE's Multifamily Debt & Structured Finance executive vice president, John Kelly, obtained the financing on behalf of the owner.
"It was a pleasure to work with our longstanding client, Qianlong Development, on this financing assignment," said Kelly. "CBRE's platform and access to a wide variety of multifamily capital allowed our client to secure the best available terms from the market. We were able to align the financing terms to match Qianlong's short- and long-term business plan for this asset."
"We saw great value in being able to recapitalize this asset after a successful construction process," said Willie Guo of Qianlong Development. "We look forward to completing the stabilization process and positioning the community for long-term success."
Hub 25 offers a landscaped courtyard with a resort-style outdoor pool, views of the city, 24-hour gym, theater, garage parking, and many more common area amenities. Additional features include hardwood floors, vaulted ceilings, bay windows, walk-in closets, key fob entry, energy-saving features, loft-style layouts, and washer/dryer in units.
Hub 25 is adjacent to the MBTA's JFK/UMass Red Line Commuter Rail Bus Station, which offers service to South Station in 10 minutes.
Hub 25 also offer convenient access to I-93 with direct access to downtown within 10 minutes.