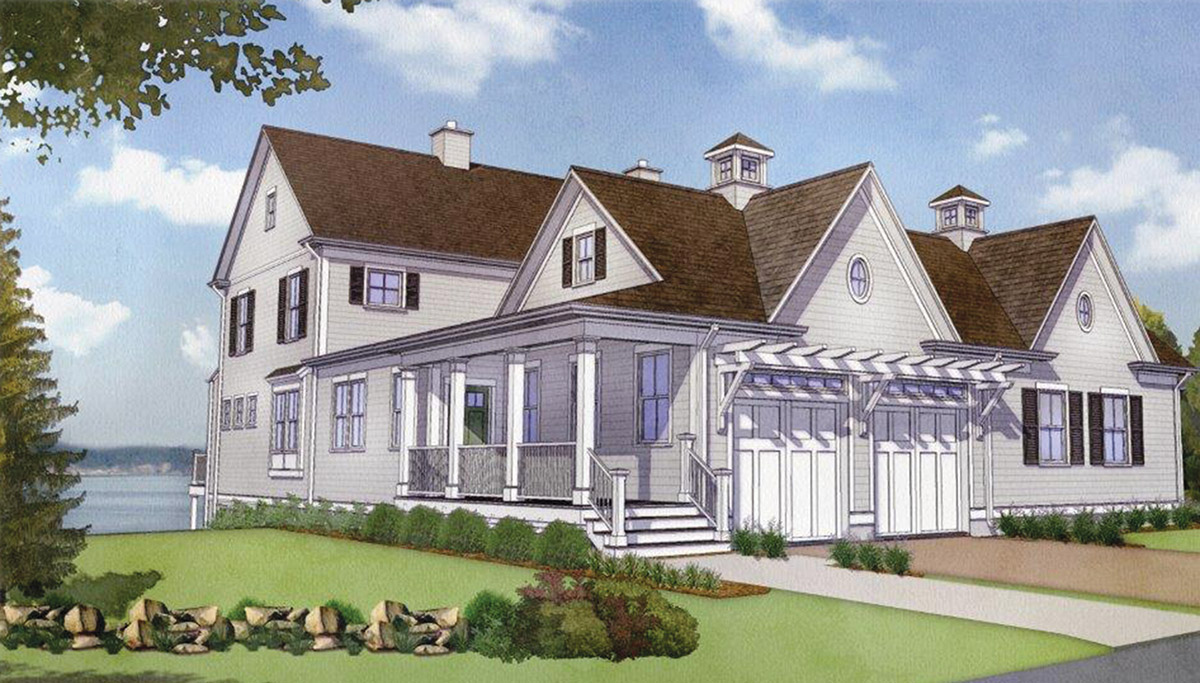 East Providence, RI In 2015, after over 5 years' worth of design review, permitting, engineering and planning, Rhode Island-based Churchill & Banks Companies purchased the property known as "Kettle Point," the 47-acre former oil tank farm on the East Providence waterfront. The $100 million project is designed and approved for 290 residential units, each of which will have coastal and city skyline views, as well as a 90,000 s/f medical office facility. This property, formerly used as a loading dock for oil tankers and a tank farm, was closed in the late 1980s and ultimately abandoned. For over 25 years, the site sat dormant as various prospective purchasers, developers and operators "kicked the tires" on this massive swath of property off of scenic Veterans Memorial Parkway, but were ultimately unwilling or unable to commit the time and resources to allow this property to reach its full potential.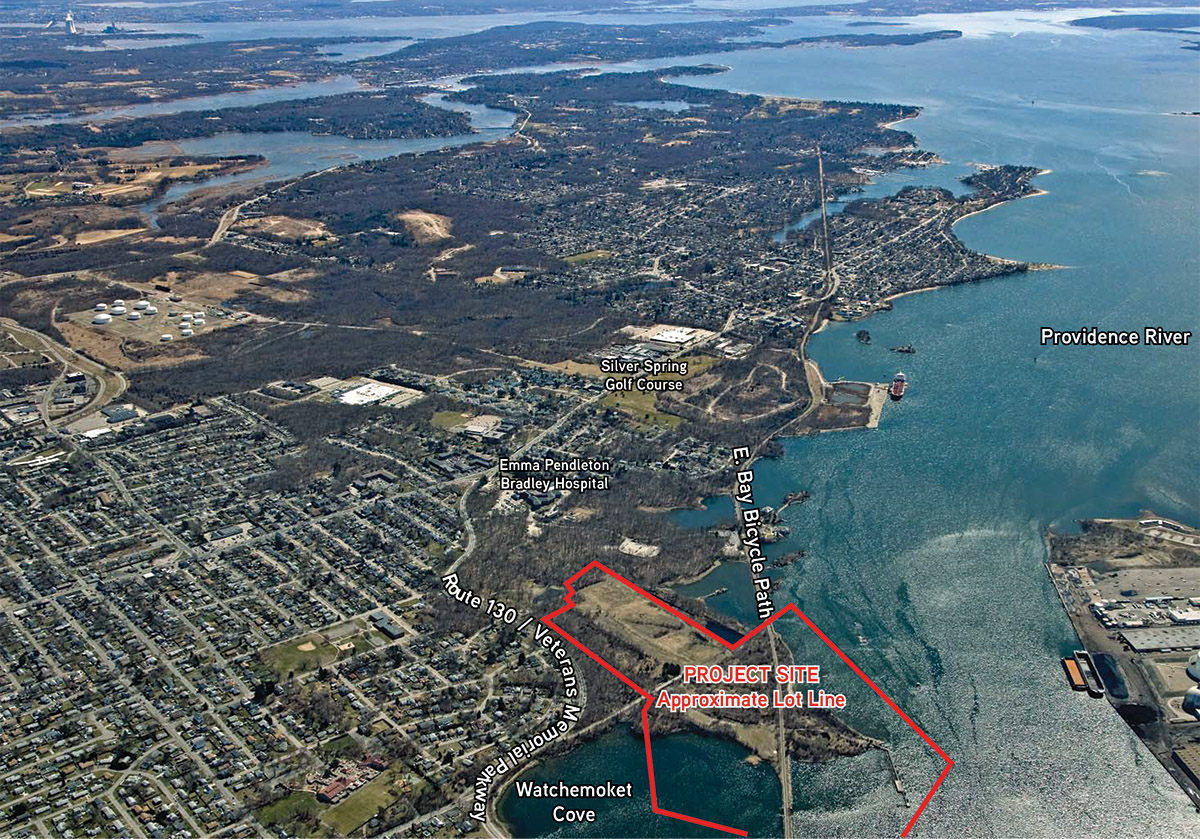 Churchill & Banks, led by its president, Richard Baccari II, has taken full advantage of this opportunity. The construction of this mixed-use development on the waterfront is well underway and should be completed later this year. Churchill & Banks had the vision of creating a high quality waterfront development only 5 minutes from downtown Providence. The first thing visitors to Kettle Point will see are the stone column entrances and walls built of Caladonian granite, and the extensive landscaping in two new parks along the waterfront. The site also offers direct access to Veterans Memorial Park, and walking trails through Squantum Woods State Park all the way down to Long Rock Cove, Narragansett Bay and Kettle Point Park. Access to the East Bay bike path, which bisects the land, will feature a bike path parking lot and access to the Kettle Point pier, which will allow for outdoor recreation, kayaking and fishing.
Churchill & Banks is constructing 62 waterfront luxury condominiums in duplex style buildings. The various styles offer a wide array of customizable floorplans and unit types that range from 2,000 to 3,300 s/f, all with 2-car garages. Residential Properties is marketing the units for sale ranging from $479,000- $659,000. The condominium project opened its doors with two fully furnished models on June 2nd. Condo owners will have access to a clubhouse with exercise facility and a pool, along with all the other amenities the site offers.
"The market is very hot right now due to an under supply of all product types, low interest rates and a strong economy and job market. There have been very few new developments in and around Providence since the great recession, and new construction is sorely needed to keep pace with the demands of the market. We are very confident that our combination of reasonable price points for new luxury housing, as well as the mix of unit types we're offering, will address that pent up demand. People want the lifestyle that an oceanside community provides, with the added benefit of being within minutes of downtown Providence for the arts, restaurants and work," said Baccari.
The medical office facility is a surgical center and orthopedic rehabilitation facility and corporate headquarters for University Orthopedics, Rhode Island's premium orthopedic medicine group. Construction will be completed by December, and the space will be open for business in early 2018.
228 luxury apartments are under construction as well. Each building will be four stories, have elevator service and private outside terraces which provide tenants water views of the bay from each floor. Given the ongoing shortage of upscale rental housing in Providence, these apartments will be an attractive option given their proximity to the capital city. Garage parking will be available as well as access to the brand new pool and clubhouse facility.
The Kettle Point project was the first private project in East Providence to receive and sell a Tax Increment Financing (TIF) Bond to offset infrastructure costs. The $11 million bond, which is not an obligation of the city of East Providence, was issued by and through the city's waterfront commission, whose overarching mission is to redevelop the city's historically neglected waterfront area. The former industrial uses along the waterfront have long ceased being viable, and the redevelopment of these areas has proven most difficult. The TIF program enables developers to offset some of the cost of the public infrastructure in order to spark economic development. As new developments in these areas come to fruition, the city enjoys the benefits of an expanded tax base as well as significant private investment in infrastructure which serves the public as a whole.