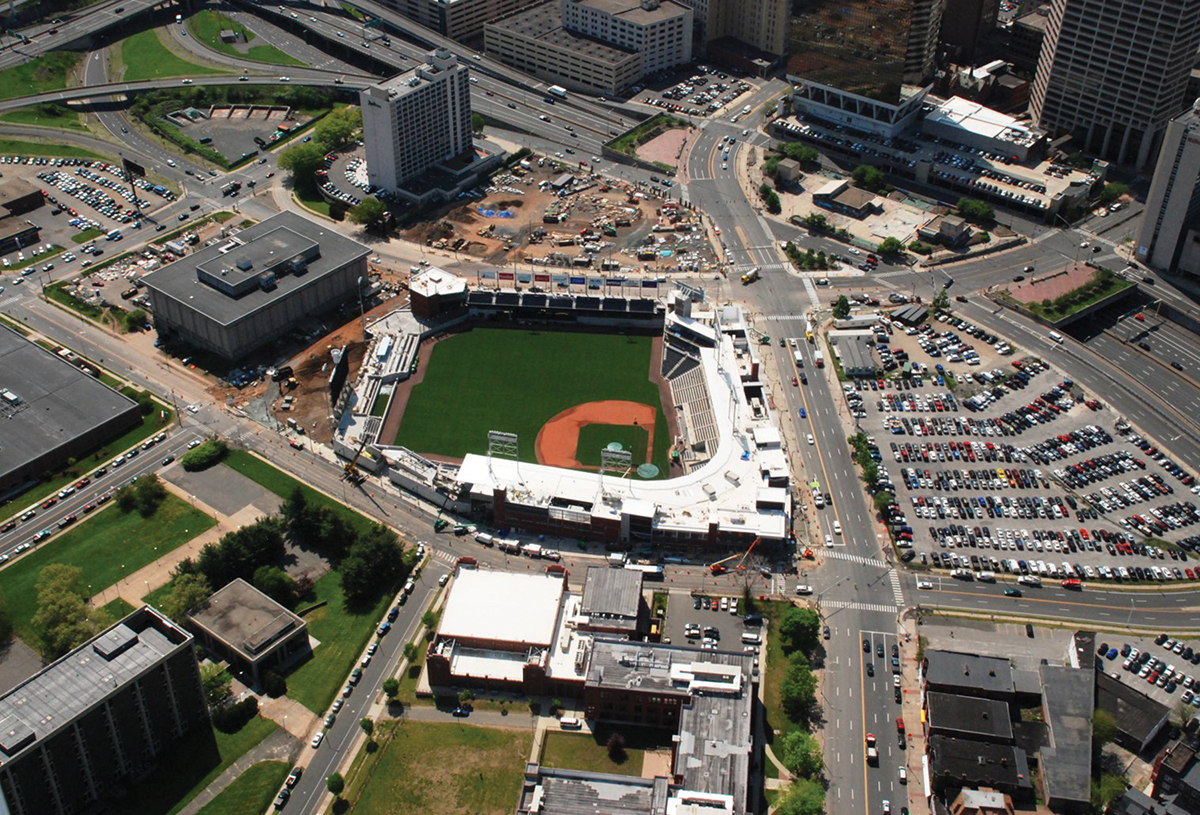 Hartford, CT Developers and investors are invited to submit proposals for the redevelopment of several city-owned parcels in one of Hartford's most prominent districts – Downtown North. As the name suggests, the site is located to the north of the city's downtown business and cultural center. The 12-acre site consists of 32 properties that fall within four distinct parcels. Three of those parcels overlook the recently constructed Dunkin' Donuts Park, a 6,000-seat minor league baseball stadium which was recently voted the best Double-A ballpark in the nation.
Hartford is just one of 38 towns and cities that work as one cohesive regional ecosystem making up the Greater Hartford Region - named by the Brookings Institution as one of only 19 "Knowledge Capitals" in the world. Recent investments by the Capital Region Development Authority has spurred a dynamic revival in downtown rental housing by converting formerly vacant commercial buildings into luxury rentals attracting residents of every age. These conversion projects have exceeded all pro-formas in terms of absorption rates and stabilization timetables, demonstrating a pent-up demand for downtown living among both young professionals and "empty nesters."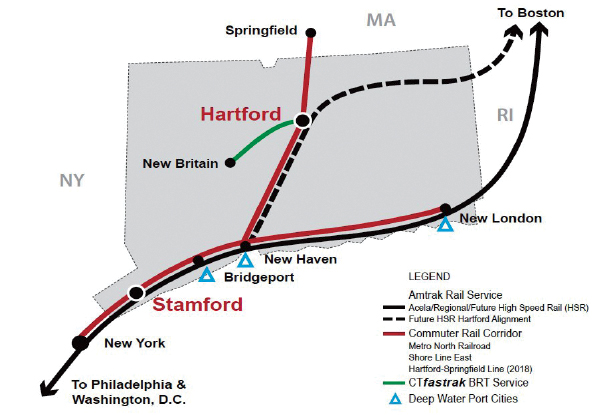 The heart of Downtown North is only 3 minutes away from the intersection of two major interstate highways: I-91 heading north-south and I-84 going east-west, and is easily accessible from either interstate. It is conveniently located a half-mile away from Hartford's Union Station, serviced by Amtrak and, in the summer of 2018, by the new "Hartford Line" commuter rail between Springfield, Mass. and New Haven, with synchronized connections to New York City.
Downtown North is also served by the recently constructed east-west bus rapid transit system, CTFastrak, which moves approximately 10,000+ riders daily. And just 20 minutes away is Bradley International Airport – one of the Northeast's most manageable airports. Bradley offers frequent, affordable flights domestically with connections to Seattle, San Francisco, Chicago and Washington D.C. -just to name a few. It also offers convenient international flights to many European hubs, including direct flights to Dublin and Edinburgh.
In addition to the adjacent ballpark, the site is prominently situated at the center of two other popular entertainment venues - XL Center and Xfinity Theatre. XL Center, located a half mile to the south of the site, is an approximately 15,000-seat entertainment arena and convention center that hosts concerts, exhibition shows and other sporting events and is home to the Hartford Wolf Pack hockey club. One mile to the north is Xfinity Theatre, a 30,000-capacity outdoor/indoor amphitheater that has entertained concert goers in the Hartford region for over two decades.
Two heavily traversed arterial roadways-Albany Avenue and Main Street-intersect at the northwestern edge of the site and form a gateway from the city's downtown district to the south and its historic urban neighborhoods to the north. This major intersection, literally the crossroads of the city's northern neighborhoods and heavily traveled by residents and commuters alike, provides unique development opportunities to create a vibrant mixed-use urban neighborhood which reestablishes essential connections between Hartford's north-side neighborhoods and the downtown center.
We invite developers and investors to learn more by downloading the bid package at www.hartford.gov/procurement/purchasing. Specific inquiries regarding the Request for Proposals can also be directed to William Diaz, procurement agent at DIAZW003@hartford.gov.