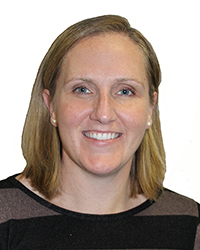 Canton, MA Heidi Schonland Reid has joined Timberline Construction as the director of client service and business development.
Reid comes to Timberline with over 15 years of experience working in the construction industry. She specializes in enhancing the client experience, ensuring effective communication, and advancing internal processes.
Prior to joining Timberline, Reid worked at Suffolk Construction as director of client experience, working with a variety of national clients. In this role, she designed and implemented the new client experience program while managing the client experience team. Reid also worked at Tishman Construction where she led corporate initiatives, specifically in operations and analysis, for a variety of their largest national projects.
Steven Kelly, president of Timberline, said "Heidi brings in-depth experience in client services and business development to Timberline. Her enthusiasm and collaborative approach blends well with our core values and future growth. We are very excited to have Heidi join the Timberline family."