Milford, MA SVN | Parsons Commercial Group | Boston completes an 8,500 s/f built-to-suit lease at 350 East Main St.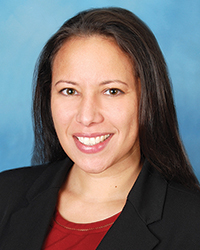 Commercial real estate advisor Marilyn Santiago of SVN | Parsons has been marketing the plaza to attract businesses that provide a synergy to the existing tenants and Goldfish Swim School was the perfect fit. Goldfish Swim School will be in a brand new free-standing building neighboring The Learning Experience Child Care Center.
There is a lot happening at 350 East Main Plaza. Earlier this year, the 19th Golf and Grill, a restaurant and sports lounge, opened its doors. With new attractions like the 19th Golf and Grill and Goldfish Swim School, as well as the current tenants, the plaza has something for everyone - making it a local destination center.
"This was complete team effort," said Santiago. Projects like this take time, planning and a team to all work together. The ownership and management team, Steven Sardinha, Gene Sardinha along with architects, attorneys, engineers, construction crews all have to fall into place to make this happen.
Ownership is very strategic. "We don't just take tenants just to fill space," said Sardinha. "We want tenants who are here to stay, prosper and add value to each other."
"We have one more site left that can accommodate approximately 5,000 -10,000 SF on one or two levels," commented Santiago. "Again, we will be targeting businesses that provide synergy with the other tenants and provide something different to the community."