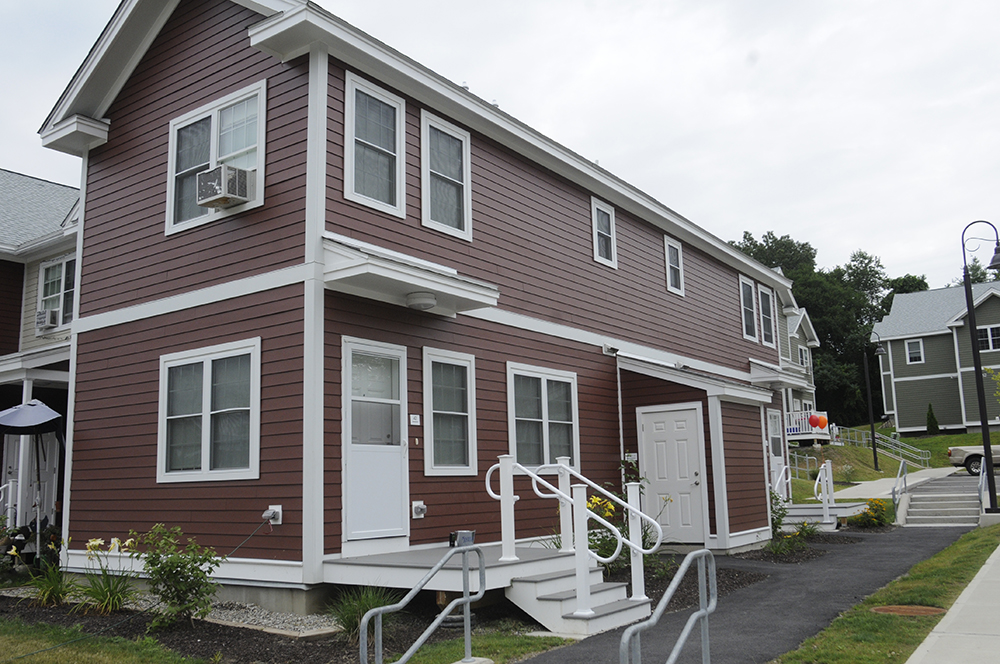 Greenfield, MA The Community Builders, Inc. (TCB), a leading nonprofit developer and owner of affordable and mixed-income housing, celebrated the grand reopening of Leyden Woods Apartments with officials from the Massachusetts Department of Housing and Community Development and MassHousing, the U.S. Department of Housing and Urban Development, residents, community members and other project partners.
"Today we celebrate the preservation of the best of Leyden Woods and a new future for this community. For the 200 families of Leyden Woods, these high-quality, modular structures are their new homes set on an even more beautiful property," said Bart Mitchell, TCB president and CEO. "Without our partners, our plan for the new Leyden Woods would not have been possible."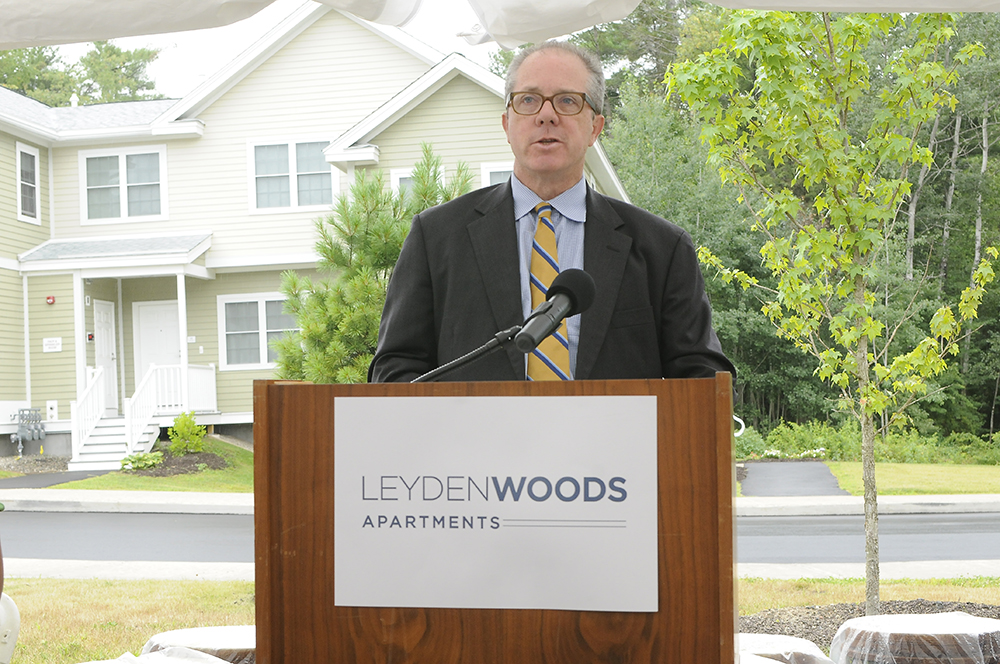 "A key priority of the Baker-Polito administration is to provide quality affordable housing for all the residents of the commonwealth. The Department of Housing and Community Development (DHCD) is especially proud that we've been able to partner with The Community Builders to make this particular project—focusing on families, focusing on vibrant communities—and to be able to contribute and make this happen," said Susan Terrey, assistant undersecretary, DHCD.
The multi-phased $78 million construction plan revitalized homes for 200 local families. Fifty-six buildings were replaced with 49 newly constructed, Energy Star rated modular structures. The community has new recreational and green space, with a basketball court, a garden and new playgrounds. Residents can also enjoy newly created walking and biking paths throughout the development.
"This is the right solution at the right time, but it's really also by the right team," said Tim Sullivan, executive director of MassHousing.
"The Community Builders is an incredible, nationally acclaimed affordable housing development company. Their creativity here and elsewhere around construction methods and around how to make section 8 work as well as possible, is really a strength that they bring in Massachusetts and around the country."
The buildings include one-, two- and three-bedroom apartments, which are a mix of first-floor flats and townhouse-style apartments. Additionally, 11 accessible apartments were built.
Located in Western Mass., Leyden Woods provides a critical housing resource for families in Franklin County, and through its preservation will serve a diversity of household needs. Managed by The Community Builders, the development offers extensive resident services in collaboration with local agencies to meet residents' goals.
The Community Builders, Inc. (TCB) is one of America's leading nonprofit real estate developers and owners. Their mission is to build and sustain strong communities where people of all incomes can achieve their full potential. They realize their mission by developing, financing and operating high-quality housing and implementing neighborhood-based models that drive economic opportunity for our residents. Since 1964, they have constructed or preserved hundreds of affordable and mixed-income housing developments and secured billions of dollars in project financing from public and private sources. Today, they own or manage 11,000 apartments in 14 states. They are headquartered in Boston with regional hubs in Chicago, New York and Washington, D.C.