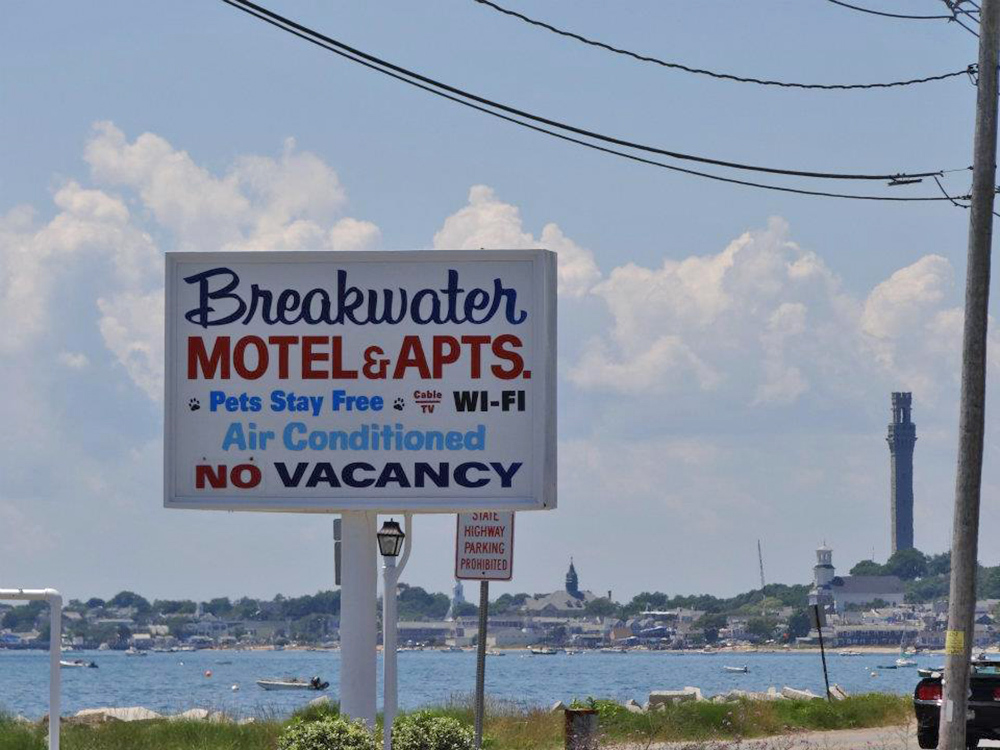 Provincetown, MA The local beachfront landmark Breakwater Hotel at 716 Commercial St. (Rte. 6A), the first motel built in town, has been purchased by Lexvest Breakwater LLC, an affiliate of The Lexvest Group of Shirley, Mass. Renovations and upgrades are underway and a grand re-opening will kick off the 2019 tourist season. The sale price was not released.
Company principal Eric Shapiro who made the announcement knows the area well as his family has summered on Cape Cod for decades. In 2012, Lexvest bought and renovated the nearby Cape Colony Inn. Lexvest bought the Breakwater from Fred Sateriale whose family owned it since 1968.
Shapiro said, "The location is idyllic. Everyone loves it here as is illustrated by the fact that, since it was built in the 1950s, we are only the third owners."
The Breakwater Hotel has one of the best views in town. Shapiro said, "Guests appreciate the fact that you only need to walk less than 100 feet from any one of our 26 rooms to feel the sand between your toes." The waterfront rooms offer views of Cape Cod Bay, overlooking Provincetown Harbor and Long Point Lighthouse on the tip of Cape Cod, and is steps from the famous sand bars.
"Besides the beach, visitors love the location for other reasons," Shapiro said. "You can walk or bike 1.5 miles into town and there's a shuttle outside your door every half hour. Breakwater is a perfect vantage point from which to explore the vibrant downtown shops, restaurants, and arts and cultural attractions. And we're right on the Cape Cod National Seashore, 40 miles long, comprising 43,000 acres." While most visitors drive to Provincetown, the area is served by small airlines and ferry services.