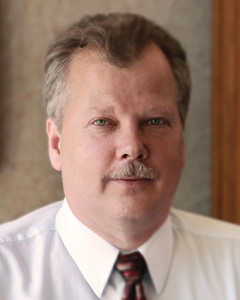 Thomas House, THA
Architects
The suburban analog to multifamily/mixed-use is the master-planned community. These are starting to take on more urban characteristics – integrating retail, pedestrian access, and parks – with more densely clustered housing units.
Master planned communities provide for a mix of sizes and configurations, and are popular with boomers downsizing, but not wanting to relocate to a faraway place.
Though smaller in scale than the urban multifamily/mixed-use project, and a tougher sell with town planners, they have higher market prices and are attractive to investors and large scale operators. Read: creative opportunity.
After a few years of dancing and shuffling around the ring, it looks like the housing market has planted its feet and hit back with a one-two combination. A knockout punch? No. But solid pushback.
According to Realtor.com a new category of buyers is energizing the market: late millennials and younger gen-xers - with a boost from downsizing boomers. And hitting back at persistently high prices has been steady gain in new construction –  likely the best year since 2006 in terms of percentage growth.
These moderating factors haven't dropped the last vestiges of the 2008 crash to the mat, but they are now moving backward.
Millennials are an edgy, itchy group looking at homes close to (or in) town. Those with young families will prefer older homes; singles and couples will be open to condominiums. In both cases, these present especially strong potential for renovation contractors and interior designers.
Additionally, this group has been open to buying in smaller cities without the celebrity halo (and high prices) of places like Boston and Cambridge.
Gen-xers and boomers are going in opposite directions. The X-ers are moving up and out of starter homes, often with growing families with an emphasis on detached housing in safe neighborhoods. The major opportunity here is for larger homes, a yard, and new construction. In-town locations have weaker gravitational pull, though inner suburbs are more in play than they were recently.
The boomers are downsizing and a larger inventory than usual is expected this spring as this gigantic demographic puts houses on the market (and downward pressure on prices). On the flip side, they will be looking for up-to-date homes and condos near shopping and services.
This leaves the rental market, the 800 lb. gorilla in the room to be considered. This market has been strong since the crash, and the strength of opportunity here continues to be particularly strong.
Built as multifamily housing projects, these provide the scale of project that combines creative opportunities with construction efficiency for cost-performance ratios that are hard to beat.
Add the "mixed-use" component to this kind of work and you have the kind of work that urban planners love, and the barriers to success are lower than they have been in generations.
Today, cranes are flying over multifamily and mixed-use works-in-progress in and near most of New England's cities, large and small.
With smaller cities in play, you can expect to see former industrial towns like Warwick, R.I. and Dover, N.H. gain in demand, and likewise formerly mid-range suburbs and even exurbs.
In fact, according to the Pew Charitable Trust, the lure of the suburbs and exurbs has been increasing since 2013, following five years of decline. Some of these exurbs are themselves cities with amenities. In New England, Pew would consider Portland and Providence to be exurbs of Boston (Portlanders, so you might need a grain of salt to go with that eye roll because the exurb is obviously Bangor.)
The draw of the exurban city is that high quality of life is available at lower cost – so a Kendall Square salary isn't required for walking distance access to an opera, symphony, professional sports team, concert, nightlife, beach, or mountain. It's all right there.
So there it is. The chump the banksters has put into the ring with us isn't quite flat on his back. But he's shuffling backward, looking for a neutral corner while contractors, real estate pros, and architects punch away. Take that. And that.
Tom House is a principal at THA Architects, Stratham, N.H.