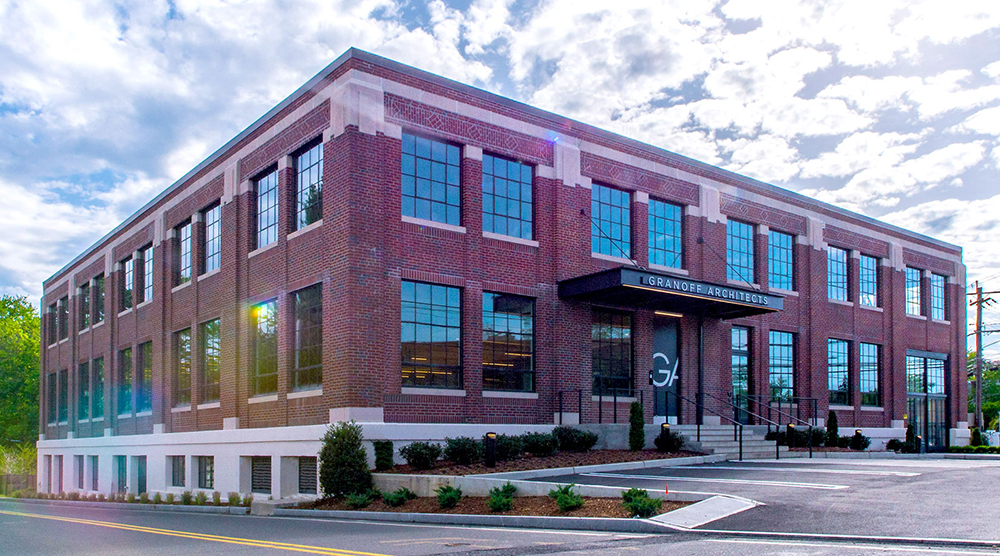 Newtown, CT Universal Window and Door, a leading manufacturer of custom window solutions for historic restoration and commercial construction projects, provided the historic replica windows for a pair of projects that were recently honored by the Connecticut Trust for Historic Preservation, the non-profit historic organization dedicated to preserving Connecticut's historic and cultural heritage. The winners were feted at the ceremony held April 5, at the Edmond Town Hall.
"The visions and hard work behind each award are triumphant success stories of historic preservation's value in our local economies and cultural life," said Wes Haynes, director of external partnerships for the trust, in a statement announcing the honorees.
Universal supplied historic replica windows to Billings Forge, one of Hartford's first major adaptive-use projects, and 330 Railroad Ave. in Greenwich, a 1928 Art Deco building that was formerly home to Connecticut Light & Power.
Billings Forge is a mixed-use project comprised of apartments, a job-training center, a restaurant, and a community garden. The project was designed by The Architectural Team (TAT), and built by Keith Construction, Inc.
330 Railroad Ave. was converted into "cool" office space by owner Granoff Architects (which is also a principal tenant) and constructed by the JCS Construction Group.
"Being a part of these projects that were recognized by the Connecticut Trust for Historic Preservation is a tremendous source of pride for our employees as well as a testament to our growing reputation among developers and construction firms as the go-to window manufacturer for historic renovation projects," said Tony Muraco, president & CEO of Universal Window and Door.