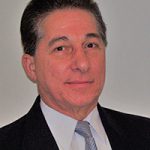 Tony Vacca,
M. Donahue Associates
Brockton, MA According to M. Donahue Associates, Inc., Tony Vacca has joined their brokerage team. Vacca previously served as a commercial agent with Jack Conway Commercial based out of their Norwell, Mass. office.
Vacca brings over 20 years of experience in commercial real estate sales and leasing with him to Donahue Associates. Over his career, Vacca has learned to adapt to change and communicate with his customers and clients effectively, with personalized and professional services in buying, selling, leasing or investing.
Vacca's personal philosophy has always been, "conducting business and treating people the way I would like to be treated myself."
Vacca said "Continuous training and education in the commercial real estate market is what keeps me ahead of the competition. Combined with Donahue Associates, one of the leading commercial real estate companies in south eastern Massachusetts, we are able to offer our clients dedicated personalized and professional representation."
Vacca will be spearheading the expansion of Donahue Associates along the Rte. 3 corridor as well as continuing to serve his clients throughout the south shore market.
Mark Donahue, president of Donahue Associates said "We are thrilled to have Vacca on board and look forward to serving his clients."