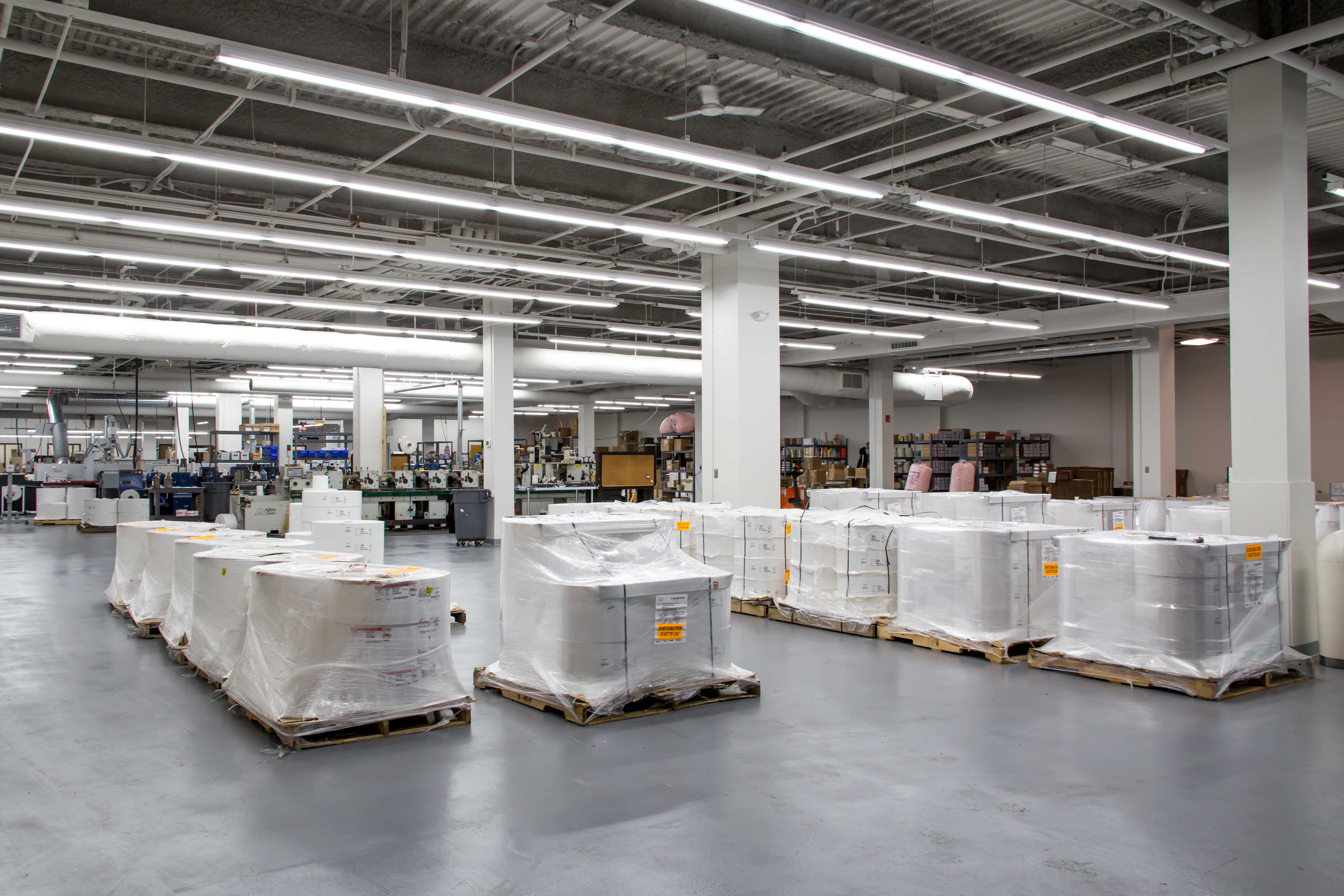 Peabody, MA Vantage Builders, Inc., completed a 28,400 s/f renovation project for Oxford Graphics' new location at 10 Centennial Dr. The project included offices, a production area and warehouse space.
Oxford Graphics, a full-service label design and printing company, is part of the Resource Label Group. The company needed to add more equipment to meet increasing demands for its services from existing and new customers. Its Gloucester location could not facilitate the growth, prompting Oxford Graphics to move to its new, larger location in Peabody.
"Vantage Builders did a tremendous job with our recent renovation," said Tony Passanisi, director of operations, Oxford Graphics. "Their team showed true professionalism and a real desire to get the job done correctly. I particularly appreciate that their creative approach helped reduce the time frame of the project, ensuring that we moved in on time."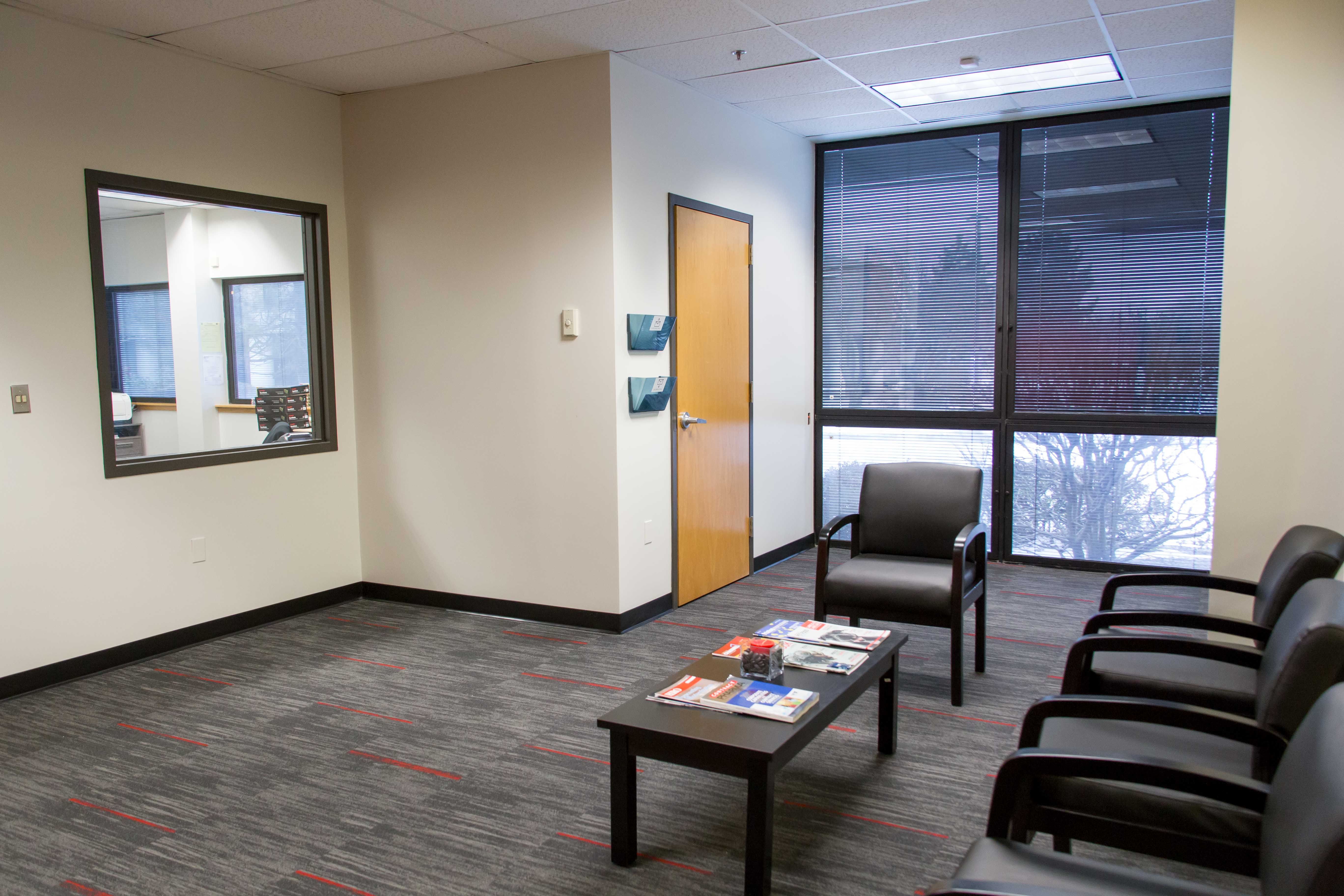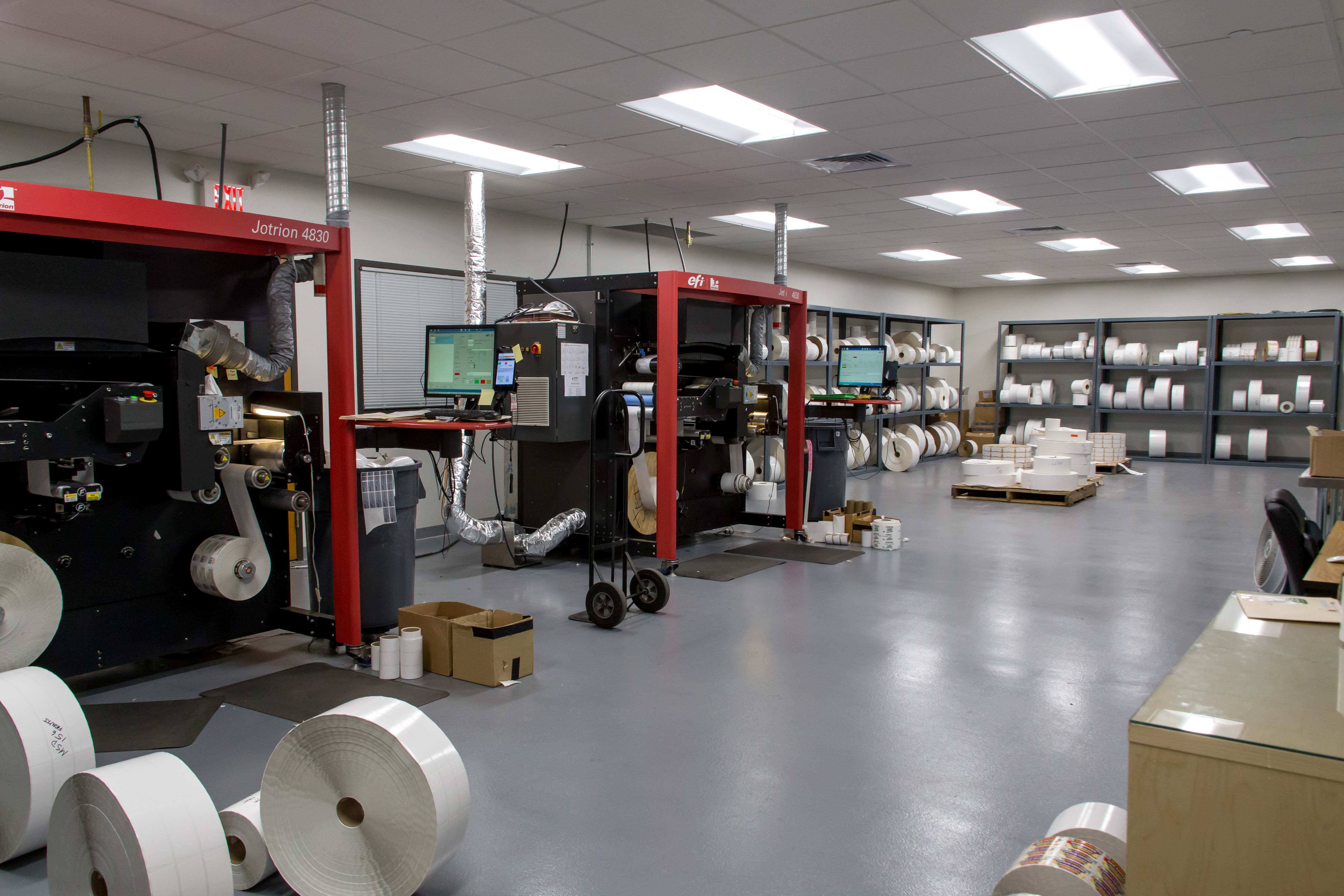 The project began with demolition work, to remove the interior finishes from a previous tenant. Separate areas were built for the company's different functions, including offices, prepress, digital, flexographics, dyes and tooling, ink and printing. The office section, which includes a receptionist area, four private offices, a conference room, an open workspace area and other rooms, features new carpeting and paint that reflect Oxford Graphics' corporate image.
Vantage Builders expanded the production area and transformed the existing, outdated warehouse. The walls and ceiling were painted and efficient LED lighting was installed, creating a bright environment that supports Oxford Graphics' design and printing work.
The project included systems work, to support Oxford Graphics' machinery. Vantage installed new electrical, plumbing, HVAC, fire protection and compressed air systems. The location includes a variety of flooring, with carpeting in the offices and VCT (vinyl composite tiles) and epoxy surfaces in the production and warehouse areas.
The project team included Maugel Architects and BLW Engineers. Tyler Ewing of Newmark Knight Frank Boston represented Oxford Graphics in the lease for the new location. The building is owned by Boston Children's Hospital and managed by CBRE New England.