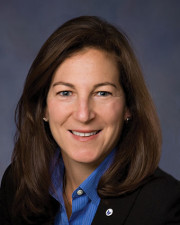 Wallingford, CT Washington Trust's Commercial Real Estate Group provided $2.7 million for the refinancing of a multi-tenant flex commercial property.
The one-story building includes 41,284 s/f of office and industrial space located off of I-91, within Barnes Industrial Park.
"This property enjoys a convenient location in one of the premier business parks, with excellent access to both the highways and local amenities," said Julia Anne Slom, senior vice president & team leader of Washington Trust's Commercial Real Estate Group. "We are very pleased to continue our relationship with the ownership, who are long term clients of Washington Trust."
Washington Trust's Commercial Real Estate Group provides commercial real estate mortgages for the construction, refinancing, or purchasing of investment real estate projects. Financing ranges in size from several hundred thousand dollars up to multi-million dollar projects. For more information, contact Timothy Pickering, Senior Vice President, Commercial Real Estate Group, at 401-348-1482 or 1-800-475-2265 ext. 1482.
Founded in 1800, Washington Trust is the oldest community bank in the nation and one of the Northeast's premier financial services companies. Washington Trust offers a full range of financial services, including commercial banking, mortgage banking, personal banking and wealth management and trust services through its offices located in Rhode Island, Connecticut and Massachusetts. The Washington Trust Company is a subsidiary of Washington Trust Bancorp, Inc.