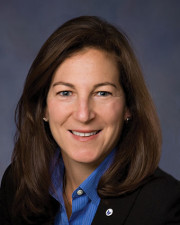 Old Saybrook, CT Washington Trust's Commercial Real Estate Group provided $3.3 million to 923 Boston Post Road Associates, LLC, for the construction and financing of two free-standing retail sites. Site improvements will include the construction of a one-story, 15,000 s/f retail building to be leased by retail garden center, Agway, and a 2,000 s/f pad site for a Dunkin Donuts.
The property is part of the Oyster River Shopping Center, located on Boston Post Rd., CT US Rte. 1.
"This is a fabulous project bringing some important retail to the lovely town of Old Saybrook, with a design that is appropriate and in keeping with the area," said Julia Anne Slom, senior vice president & team leader of Washington Trust's Commercial Real Estate Group. "We are very pleased to be working with Mr. Izzo on this project."
923 Post Road Assocs. is a Connecticut single asset limited liability company of Anthony Izzo Commercial Real Estate Development and Management.