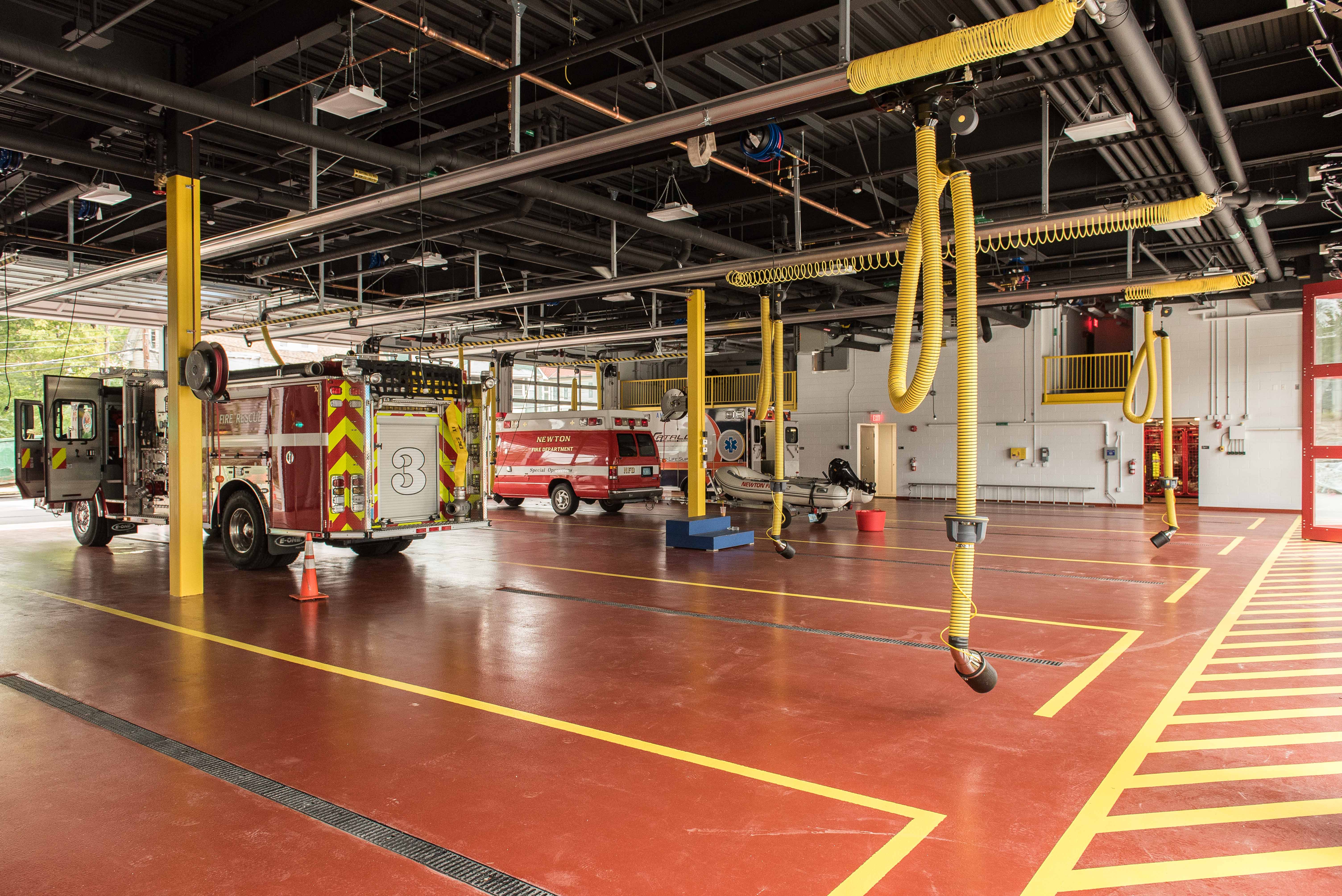 Newton, MA Wayne J. Griffin Electric, Inc. (Griffin Electric) has completed the electrical installation work at Newton Fire Station #3 at 31 Willow St.
Compass Project Management served as the owner's project manager, working with general contractor Commodore Builders. Schwartz/Silver Architects, Inc. was the designer on the project, while BVH Integrated Services served as the electrical engineer.
The newly-constructed 31,000 s/f facility is connected to the existing fire headquarters building constructed in 1928, and maintains an historically-accurate exterior, with technological updates on the interior. Five apparatus bays for multiple emergency vehicles were part of the construction, with crew quarters situated above, and includes bunks, a fitness area, kitchen and patio. An emergency operations center contains 40 workstations and several screens to monitor situations, events and breaking news, while hands-on training facilities include a maze room and manhole/confined spaces.
Wayne J. Griffin Electric's installation work included power and lighting, with systems for fire alarm, UPS, paging, lightning protection and telecommunications. A driveway snow melt system was installed in front of the emergency vehicle bays, to provide for easy access in and out of the fire station during the winter months.