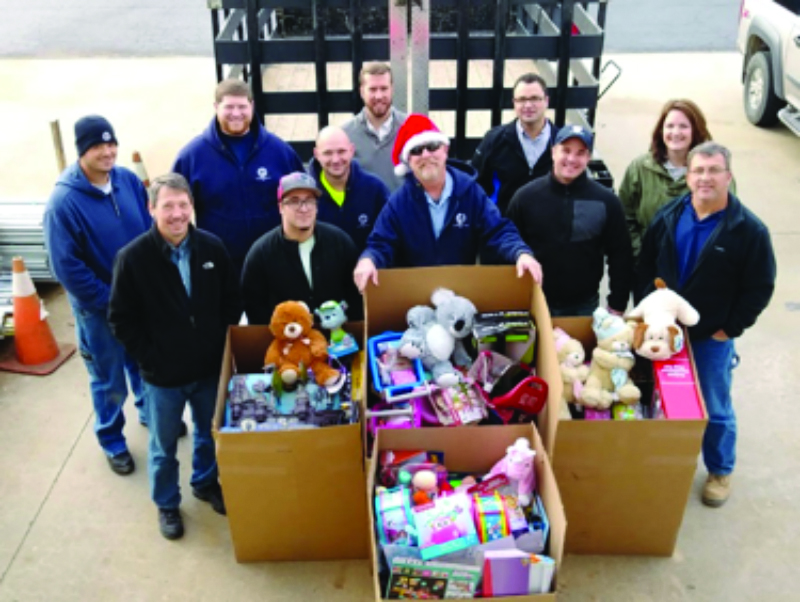 Holliston, MA This past holiday season, Wayne J. Griffin Electric, Inc. (Griffin Electric), an ASM member, demonstrated its commitment to local communities by sponsoring several food and holiday gift collection drives.
Griffin Electric and its employees once again teamed up with the Holliston Pantry Shelf for its annual Mitten Project, providing holiday presents to children in need. In total, nearly 100 gifts were donated for thirteen local families in addition to hundreds of non-perishable items.
Staying connected to the communities in which we live, and work is engrained in the Griffin Electric culture; the company is very proud to be able to give back to those in need by supporting these and other charitable programs throughout the year.