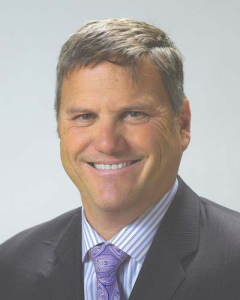 Thomas Sweeney, Sweeney Real Estate & Appraisal
As we look ahead to the second half of 2016, we must remember that 2015 will be remembered as the year that things finally got better. What was previously stagnant is now gaining momentum and although we may not see things selling or leasing at the rates we have seen them sell or lease for in the past, they are selling and not remaining vacant. There are many things that we could say contribute to this change; it may be the record low interest rates, it may be the exceeding LADAro Current Condition's Index values or it may be that landlords are offering extreme tenant incentives for less desirable properties. Whatever the contributing factors may be we can finally say that there is fundamental growth and dare we go as far to say that there is even price appreciation.
With the jump of 2015, we can expect not as much of an increase but a steady incline of sales and leases in the Providence market. The South St. Landing project located within the "I-195" land is in progress and its construction will add significant square footage for Brown University's administrative offices, as well as a shared nursing education center for the University of Rhode Island and Rhode Island College. Construction of the parking garage that is to support the project is underway in between the South St. Landing project and the land previously proposed for the ball park for the Pawtucket Red Sox was to be built upon. Several of the parcels have plans for development, with one a mixed-use development including office, retail, and residential rental apartment space. There is a proposal for a significant life sciences project that could potentially exceed 1 million s/f of building space. This would be a partnership between Brown University and the developer of the South St. Landing project.    
We have seen that the millennials are still a driving force in our market. With a change happening in work and living arrangements there are more and more developments of micro living spaces in heavily populated areas. They are shortening their commute times to walking distances or they are opting to work from home on a more consistent bases. This workforce has changed the conventional idea of attending work at an office from and 9-5 basis. We are also seeing as things go more virtual, companies are downsizing or occupying shared spaces that they only use for conferences or client meetings. The continued growth of companies like UpServe (formerly Swipely) and the purchase of ShapeUp by Richard Branson's VirginPulse show that the new economy does have some strong roots in Providence and there continues to be a growing entrepreneurial spirit in the city.
We have also seen more office conversations into residential spaces, though the vacant 111 Westminster St. (the Industrial National Building) still sticks out like a sore thumb on the city's skyline. The hope still remains that creative forces will come together and propose a redevelopment plan for the building that shows cooperation and financial feasibility between the private and public sectors.
Industrial space is always the same song and dance, there is a lack of supply of functional industrial and warehouse space. There is a need for the right space and people are out in the market actively looking, but at the end of the day, a lot of the local available inventory has ceiling heights that are too low and the space simply will not work. Companies have opted for three scenarios – One, hope that space becomes available and try to remain functioning in their current space. Two, open their scope on their desired location or three, which has seemed to be a last resort and we have yet to really see this occur, build new space.
Oh did I forget to mention it is an election year? This primary season has been the most volatile seen in a long time, if not ever! More and more our politicians are becoming incredibly divisive, which in turn has made the public the same way. It will be interesting to see how this election year plays out and what effects it has on the economy. On a macro scale this is very important in the national and global real estate industry. Here in Rhode Island we hope that even with this change, however the cards may fall, we hold the core fundamental strengths to not be totally thrown off course.
Tom Sweeney, SIOR is president of Sweeney Real Estate & Appraisal, Providence, R.I.