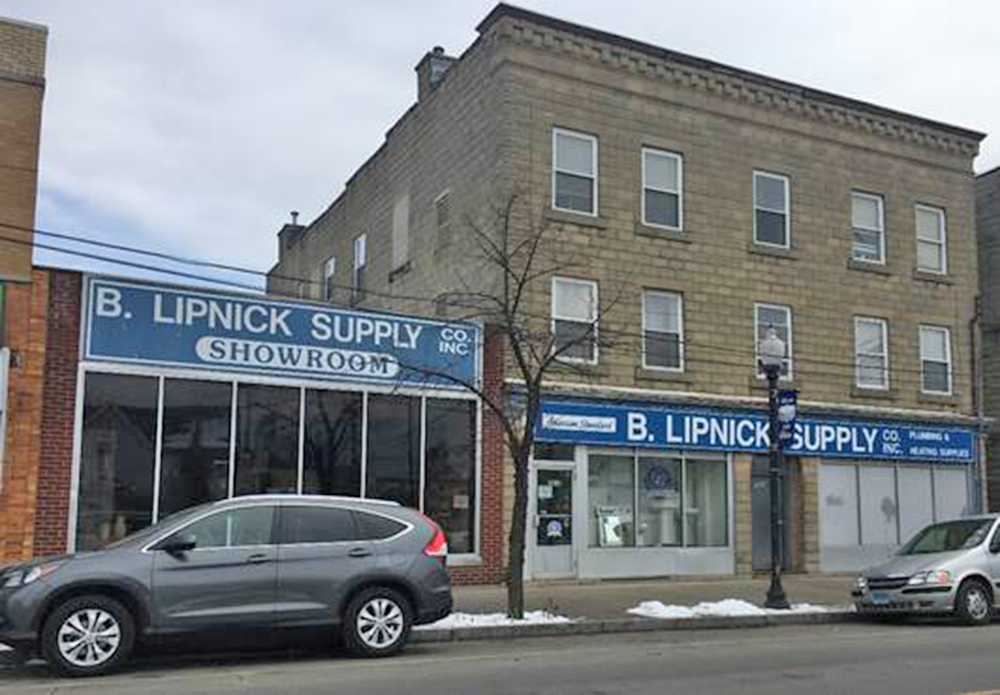 Bridgeport, CT The Lipnick Plumbing Supply property and the adjacent 8-unit apartment property located at 2016-2022 Main St. has been sold to an investment group which also owns and manages over 200 apartments in the area. The plumbing supply company had been at the location since 1943 and recently the owners retired, forcing the business to close their doors. The property sold for an undisclosed sum. The purchaser has not determined what the future use of the retail and warehouse portion of the property will be used for.
"There wasn't a plumber or contractor in the greater Bridgeport area that hadn't visited the store for parts and material," said Bruce Wettenstein, SIOR and partner with Vidal/Wettenstein, who was the listing broker and represented the purchaser. "Lipnick had a fantastic reputation in its heyday and over time, with the advent of the big box retailers and E-commerce, it slowly began to erode at the company's business. Eventually when the owners decided to retire, the decision was made to close its doors."
Wettenstein was the listing broker and represented the purchaser.
Attorney Mark Clarke of Fairfield represented the seller and Attorney Ben Potok of New Britain represented the purchaser.