Lombardo Associates
ABOUT
Lombardo Associates, Inc. is an environmental consulting and engineering firm specializing in the development and implementation of creative solutions to water and wastewater management challenges for municipal, commercial and industrial clients. We have over thirty-five years' experience and have received national recognition for our work in the e nvironmental engineering field. Our philosophy is to be sensitive and responsive to each client's needs by developing solutions which are tailored to each situation. We do not believe in giving clients standard textbook solutions. Instead, we rigorously apply the classic engineering approach of:
thoroughly defining the situation
identifying the full range of solutions
evaluating each viable alternative from technical, economic and non-economic perspectives.
As a result of our commitment to finding the best possible solution for each situation, Lombardo Associates has achieved a reputation for leadership in the environmental engineering field.
At Lombardo Associates, innovation means combining a variety of proven engineering and scientific techniques into unique solutions that result in optimal wastewater/water management. We are noted for finding solutions and obtaining project approvals where others have failed and integrating growth management and community issues. We are also known for developing solutions that cost less to construct and operate than conventional methods, while still achieving optimal environment protection.
We provide a wide range of services, including engineering feasibility studies, traditional engineering services, and the turnkey services of designing, building, owning/financing, and operating wastewater and water facilities.
STORIES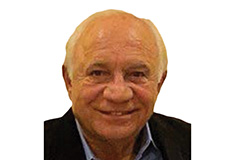 Wastewater nitrogen causing ecological havoc – Development can lead with innovation The water quality damages asso...