Property Value Analysis
ABOUT
Since 1989, Property Value Analysis. has had an outstanding success rate in obtaining property tax reductions for commercial, industrial and retail business clients. What makes Property Value Analysis, Inc. unique is our long term relationships with our clients. We currently provide property tax abatement services for clients at 470 property locations throughout New England. Many of our clients have multiple locations. Each New England state has different filing requirements and deadlines. If you are concerned that your property location(s) may be over-assessed, please contact us as soon as possible so that you do not miss the filing deadlines. We welcome the opportunity to assist you in lowering your property taxes.
CONTACT
Address:
123 South Shaker Road Harvard MA 01451
Phone:
978-772-7373
Website:
https://pva-inc.com/
Social:

STORIES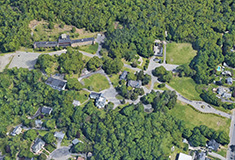 It was a sad day, June 30, 2018, when the pastoral leader of The Stigmatine Fathers, Robert White was forced to leave th...