NEREJ Connect Directory
FIND THE BEST PROS FAST
NEREJ Connect Directory is where New England Real Estate professionals connect with the best pros in the business. Find what you are looking for, fast.
MOST POPULAR SERVICES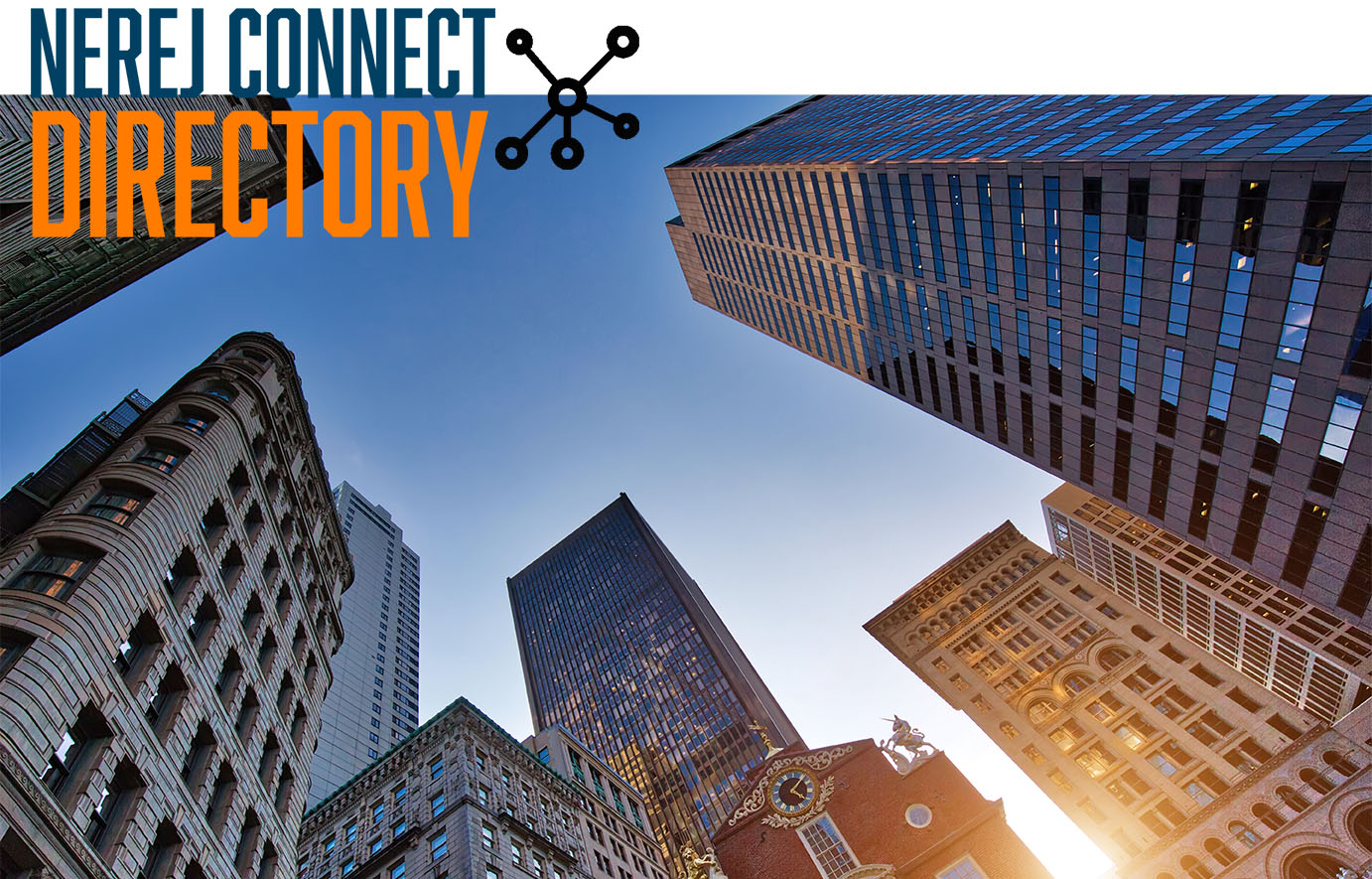 Environmental Systems, Inc.
Exterior Designs Incorporated
ABC Commercial
307 Cambridge Street
Cambridge, MA 02141
E Alves' Cleaning Service
1191 Washington Street
Stoughton, MA 02072
Allied Real Estate
1895 Centre Street, Suite 7
Boston, MA 02122
AMG/Auction Marketing Group
P.O. Box 107
Shewsbury, MA 01545
Baldwin Realty Group
124 Main Street, Suite G
Carver, MA 02330
The Begley Cos.
185 New Boston Street
Woburn, MA 01801
Brown & Wagner
31 State Street
Boston, MA 02109
C21 Bourne Landing Realtors
230 Maple Avenue
Swansea, MA 02777
Keypoint Partners
One Burlington Woods Drive
Burlington, MA 01803
C21 Commercial Realty Team
5 Park Street
Leominster, MA 01453
C21 Commonwealth Commercial
161 Mount Auburn Street
Watertown, MA 02472
C21 Legacy Properties
218 Holland Street
Somerville, MA 02144
C21 Saga Realty
11 Central Street
Southbridge, MA 01550
C21 Shoreland Real Estate
269 Stevens Street
Hyannis, MA 02601
C. Brendan Noonan & Company
614 Massachusetts Avenue
Cambridge, MA 02138
Keliher Real Estate
251 Newbury Street
Boston, MA 02061
Cale Commercial Realty Group
157 Berkeley Road
North Andover, MA 01845
Campanelli Companies
One Campanelli Drive
Braintree, MA 02185